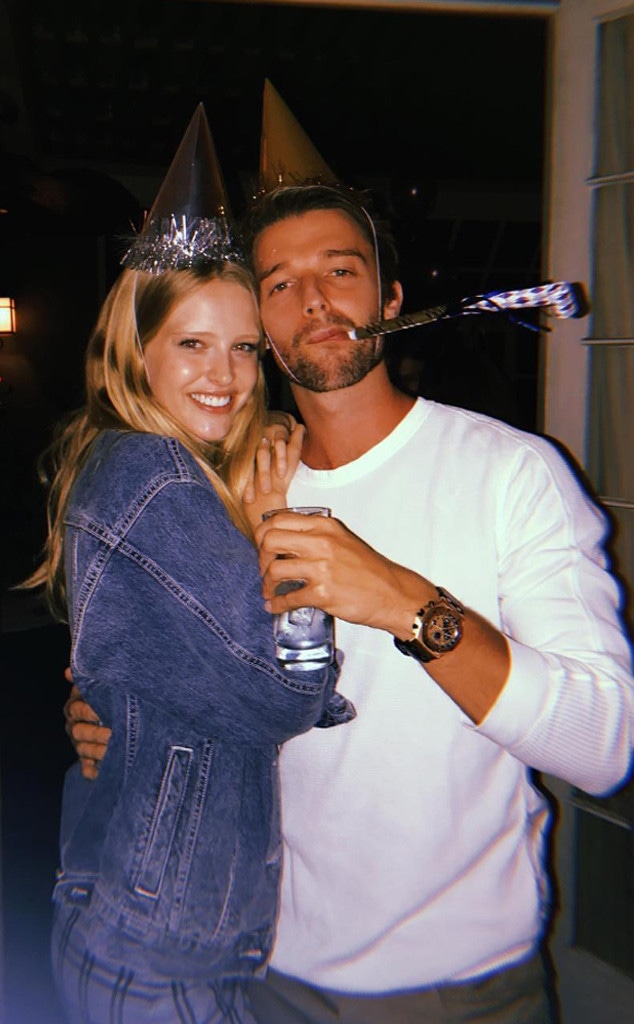 Instagram
Under the Hollywood lights and between the most prestigious magazines pages lay a young Hollywood couple constantly displaying model behavior.
Sure, they may not be ones to walk every red carpet together. And no, they aren't displaying PDA every week on Instagram. But for more than three years, two models have built a strong relationship that is worth celebrating.
Yes, we're talking about Patrick Schwarzenegger and Abby Champion.
Recently, the couple appeared in the Fall 2019 Calvin Klein Jeans campaign "Get Between Me and #MyCalvins." But as Patrick celebrates his 26th birthday today, it's clear nothing can break up these two lovebirds.
"I think the best part about having her by my side is that she's always rooting for me and wanting the best for me and bringing out the best in me!" Patrick shared with E! News exclusively when celebrating his new campaign that included a New York City billboard. "I always say that in a relationship, you have to be each other's biggest cheerleader. Build each other up. And she does that for me."
During their romance, which was first reported in March 2016, the couple has appeared in Vogue Spain. They've attended Milan Fashion Week together where they turned heads for their impressive style.
But at the same time, the pair has proven to be just like any other couple—and no, we're not talking about their trips to Coachella and Stagecoach.
"Date nights are staying in and ordering food and watching a movie. When they go out, they go listen to music or go bowling," a source shared with us. "They go get ice cream and walk the dog. They work out together and go on hikes."
"They have the same values and outlook on life. They are in similar place in their careers," our insider added. "They understand the demands of acting and modeling. They are in the same boat so one of them isn't dependent on the other."
Both Patrick and Abby also agree that family is of the utmost importance. We're told Abby is good friends with Patrick's sisters. In fact, she scored an invite to Katherine Schwarzenegger's wedding to Chris Pratt. As for Abby's sister Baskin Champion, she also hangs out with the crew for family dinners and other events.
"They are always over at Maria Shriver's or Arnold Schwarzenegger's just hanging out having dinner," a source shared. "Everyone hangs out together and are good friends. They are all like one big family. They have a lot of fun together and have spent holidays together and gone on trips together. Everyone gets along very well."
In true Hollywood fashion, however, busy schedules mean time apart for various projects.
Abby is signed to Next Models allowing her to travel around the world. As for Patrick, the University of Southern California grad balances acting, modeling and being an investor.
"I think we stay in touch obviously through FaceTime and calls... but it's really not hard. Being away from each other so often allows us to appreciate the time that we have together and really enjoy It!" Patrick told us. "I'm usually so slammed in the week with work and she's usually traveling so It allows us both to have super fun weekends!"
And no matter how busy life gets, these two know what's most important.
"They are best friends. There is a lot of overlap and they know the same people. They have a lot of history and a very strong bond," our source shared. "They have been together for so long they finish each other's sentences."