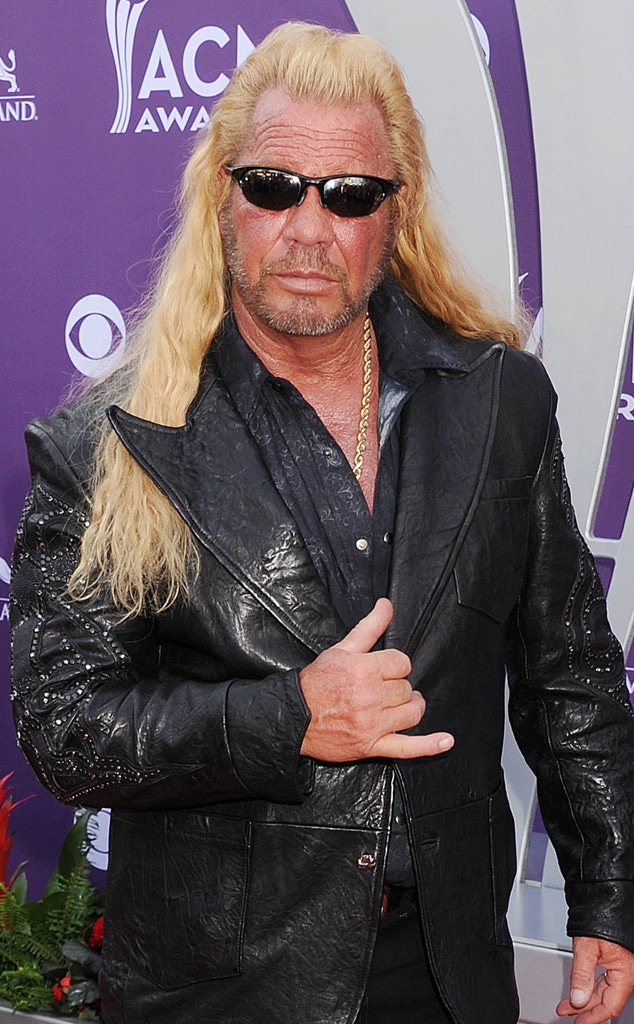 Jeffrey Mayer/WireImage
UPDATE: Dog the Bounty Hunter is on the mend. One day after he was hospitalized for a medical emergency, a rep for the star has an update on his health.
"Dog is back at home and resting comfortably," a statement shared with E! News read. "He is overwhelmed by the support of fans and friends from around the world, and is deeply touched by the outpouring of prayers, love, and encouragement. While he is following doctor's orders and taking time to heal, he wants everyone to follow 'Dog's orders' and watch Dog's Most Wanted Wednesday night on WGN America."
______
Dog the Bounty Hunter has experienced quite the health scare.
E! News can confirm the Dog's Most Wanted star is in the hospital after suffering a heart emergency.
"I can confirm Dog is under doctor's care and is resting comfortably," his rep shared in a statement. "Thank you for all of your well wishes—keep 'em coming."
According to TMZ, the reality star was taken to a hospital from his home in Colorado over the weekend after he experienced pain in his chest. While it's too soon to tell if it was a heart attack, doctors are performing tests on his heart to determine what happened.
The health scare comes less than three months after Dog's wife Beth Chapman passed away after a battle with throat cancer. Back on June 26, the television personality confirmed that his longtime wife had died at the age of 51. Since then, he's been trying to grieve privately while also honoring her memory.
After watching the series premiere of Dog's Most Wanted earlier this month, Dog couldn't help but share what it was like seeing his wife on the small screen again.
"It was great. I kind of walked away a few times just to listen to the voice," he told E! News' Carissa Culiner and Will Marfuggi. "America loves Beth. She had double the fans that I had."
Dog also admitted that he is trying to stay busy as he goes through the grieving process. But despite his packed schedule, there are times when he communicates with his wife.
"I don't know if I'm light in the mind but I kind of hear her," he shared on Daily Pop. "She was my good coach and I was her good coach but I kind of hear her a lot."
Fans of the couple still have the chance to experience Dog and Beth's love story this season on Dog's Most Wanted. A previous preview for the new season showed the strong love and bond the pair share.
"She's my everything. She's the sexiest women I've ever touched in my life," he shared. "She's a pure girl! There's no tomboy in this baby girl."
Feel better soon, Dog!
(This story was originally published Monday, September 16, 2019 at 11:11 a.m. PST)