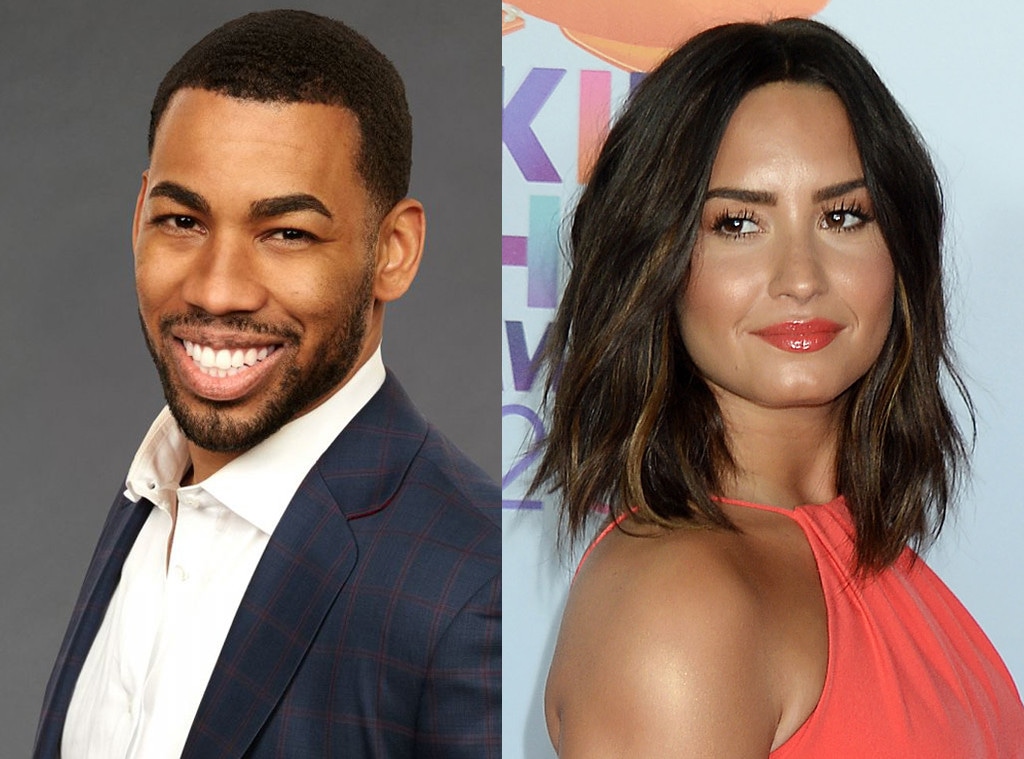 Shutterstock, ABC
Is there a romance brewing?
Demi Lovato could be ready to get the final rose from The Bachelorette star, Mike Johnson. A source tells E! News the two recently spent some time together. However, they are taking things slow, according to the insider.
"They did go on a date and it's been going well," the insider shared. "They seem to have a lot in common and are just enjoying getting to know each other."
As of late, the two have been flirty on social media. In fact, many Bachelor Nation stars saw their cheeky exchanges during Hannah Brown's season of The Bachelorette, when the "Confident" singer teased on Instagram Stories: "Mike I accept your rose."
Their back-and-forth hasn't stopped since then. Just last week, the "Sorry Not Sorry" singer shared an unedited Instagram photo that showed off her... um, assets. She was feeling "unashamed, unafraid and proud" of her body, as she bared her bum in an itty-bitty bikini.
The reality TV personality certainly took notice of the 27-year-old star's sexy snap.
"Look at me like that again … Love yaself," Johnson commented. Naturally, she responded with a flirty emojis: a kissy face and the one that is sticking out its tongue.
Earlier this year, the Bachelor in Paradise star told E! News that he was flattered when Lovato shouted him out during Hannah's season. "It made me feel sexy," he said, with a blushing laugh. "It made me feel good. It's pretty awesome; it's pretty cool, I'm not gonna deny it."
He continued, "She is still a human being, just like I am, and if we were to meet up I'm not gonna be giddy at all. I'm [going to be like] 'What's up, sexy? You got a nice little booty on you. Let's talk.'"
Well, if that's not putting things into the universe, then we don't know what is.