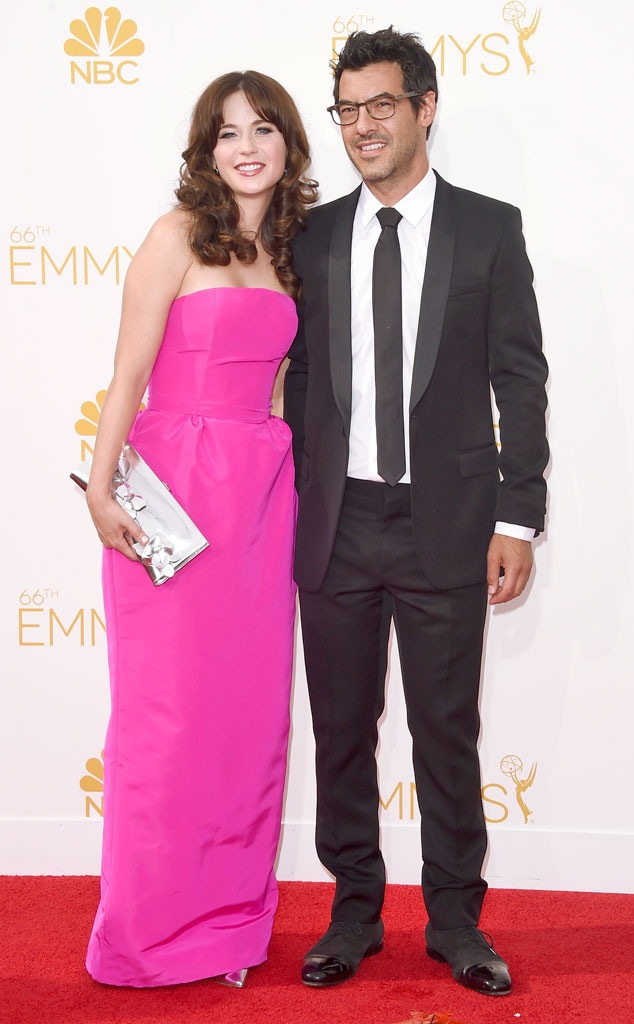 Jason Merritt/Getty Images
Jacob Pechenik isn't staying silent anymore.
Last Friday, hearts were broken when he and Zooey Deschanel announced their split after nearly four years of marriage. Fast forward to this week and the New Girl alum made headlines when it was revealed she was dating Property Brothers star Jonathan Scott.
Now Jacob is ready to open up about his breakup with the 39-year-old actress.
"Yeah, everything is amicable and we have two beautiful children together," he told Hollywood Life on Saturday. "We've been raising them and we're going to continue to raise them, and take great care of get them."
He added, "I'm happy."
Echoing those same sentiments, the former celebrity couple explained they were "better off as friends" in a joint statement to E! News.
"After much discussion and a long period of contemplation we have decided we are better off as friends, business partners and co-parents rather than life partners," they said on Friday. "We remain committed to our business, our values and most of all our children. Thank you for respecting our privacy at this time."
The notoriously private pair secretly wed in 2015 in Austin. Before they exchanged vows, however, they welcomed their first daughter, Elsie Otter Pechenik. They welcomed their second child, a baby boy named Charlie Wolf Pechenik in 2017.
Jordan Strauss/Invision/AP
However, it appears the 39-year-old actress has begun to move on from Jacob.
According to Hollywood Life, last month, the two felt some chemistry when they filmed a segment for James Corden's Carpool Karaoke series. Their respective siblings also joined in on the fun, Emily Deschanel and Drew Scott. 
Moreover, the New Girl alum and the Property Brothers star were spotted holding hands recently. "They both seem pretty happy and into it so far," a source told the publication about their blossoming romance. "It's still very new and she wasn't really looking to date, but she and Jonathan hit it off unexpectedly."
The duo has kept their lips sealed and has yet to publicly announce that they're dating.
All in all, it looks like both Jacob and Zooey are ready for a fresh start.