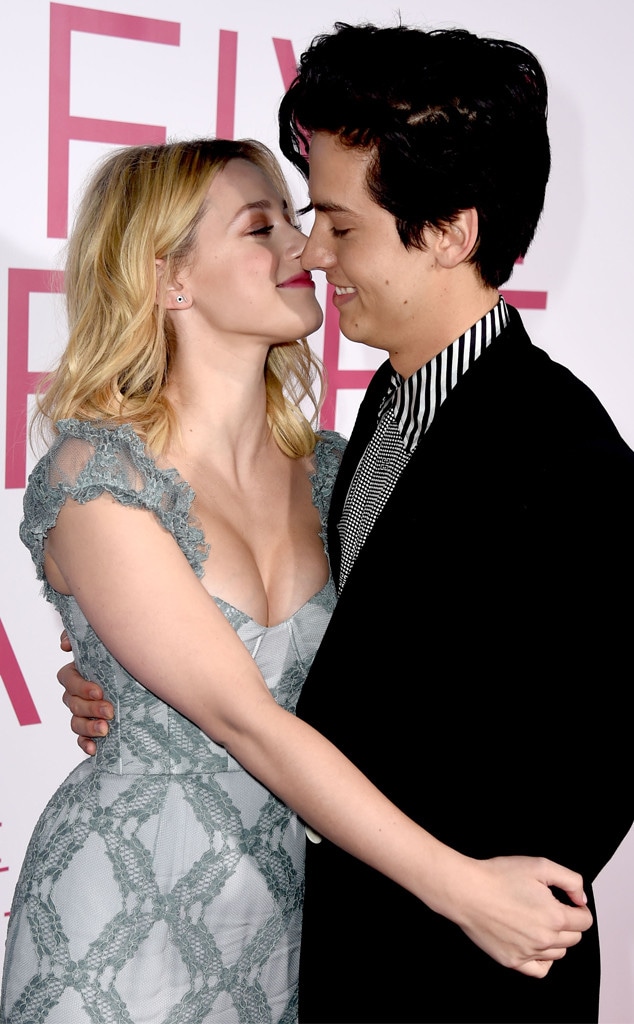 Kevin Winter/Getty Image
Lili Reinhart and Cole Sprouse just put the public in PDA. 
Back in July amid multiple reports, a source told E! News the longtime pair split earlier in the summer. The source noted that since Riverdale is back in production, the co-stars are back to filming together and are on "much better terms."
"Right now, it's unclear where things stand, but it seems [like] they could be heading back in the direction of getting together," the source added. 
Meanwhile, just days later, the Riverdale stars personally hit back at the headlines with Reinhart candidly writing on Instagram, "BREAKING: A reliable source has confirmed that none of you know s#@t."
However things unfolded, by September, the Hustlers actress had called Sprouse her "boyfriend" in an interview with Coveteur. 
If that wasn't enough evidence of their rekindled relationship, the actor has since posted some new photos of them together in honor of Reinhart's 23rd birthday. 
On Friday, Sprouse shared four photos on his Instagram account of the two getting very close, kissing and unapologetically embracing. "Lil @lilireinhart was born on a Friday the 13th and haven't I just been so lucky ever since?" he wrote in the caption. 
"Lili and Cole are back together now that they are back to filming Riverdale," a source said. "They have been spending a lot of time together, so it was inevitable."
As another source explained, "Not long after everyone was back on set, their attitudes toward one another changed and Cole and Lili were slowly getting back to a good place. It was pretty obvious to everyone around them that they were falling for each other again. There was no major declaration that they had officially gotten back together. It just happened easily and naturally."
By the look of these snaps, there's certainly a lot of love between the two.