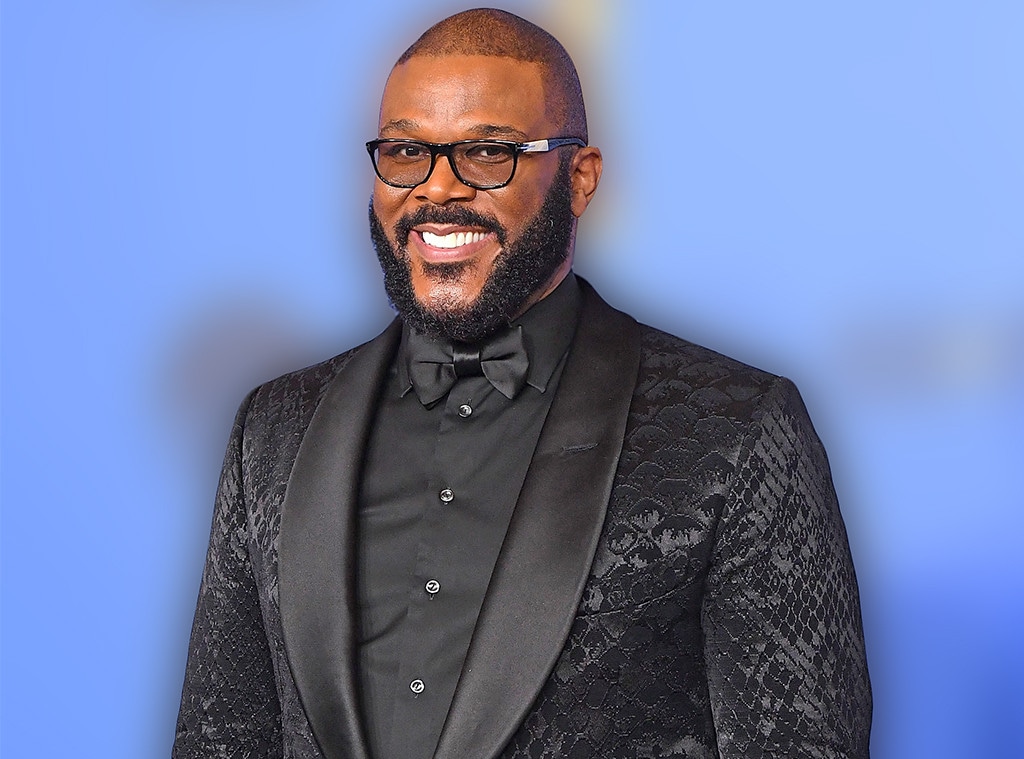 Steve Granitz/WireImage
Tyler Perry has simply become one of the most important people working in all of entertainment today.
A prolific studio mogul who acts, writes, directs and, above all, produces out of his headquarters in Atlanta, working in both TV and film, Perry's empire is estimated to be worth at least $600 million—quite the happy returns for a guy who was living out of his car when he staged his first play.
"Hollywood wanted nothing to do with me," Perry recalled to Variety in January as he was making the theater rounds with Madea, the farewell tour for the wisecracking and hard-truth-telling grandma who—as channeled by Perry—has become nothing short of a folk hero, let alone an iconic character.
When he was taking meetings about turning his play Diary of a Mad Black Woman into a movie back in the early '00s, Perry said, one studio exec after another said, "'Nope, we don't want this.'
"This is the one that got me: a white man at one of the big studios sat behind his desk and said to me, 'Black people who go to church don't go to movies, so this will never work.' That was a moment for me. Because I'm seeing thousands of people all over the country come out for these shows."
Since then, he's been busy proving guys like that wrong at every turn. An ignored audience, after all, is an audience in need of something to watch.
So, Tyler Perry started making movies—including nine featuring Madea—and TV shows with black audiences in mind, and he's got the box office to show for it.
A few decades later, whether it was to play a splashy lawyer in Gone Girl, the title role in Alex Cross or Colin Powell in Vice, "they just call, which is great," he said.
And when Perry calls, you bet people pick up.
Having navigated a bumpier road than you could even imagine, the studio mogul and philanthropist is celebrating his 50th birthday. So, here are 50 utterly fascinating things to know about the once homeless, struggling kid who became one of Hollywood's biggest game-changers:
But who really knows, right? One day's retirement is just the future's reboot.
"I'll be 50 this year and I'm just at a place in my life where this next 50 I want to do things differently," Perry told CNN in March. "This character has been amazing. So many people have loved her. It's been a great franchise."
"She's also run out of things to say in my point of view," he added. "So if there's something else for her to say maybe one day she'll return but for right now, no, I think I'm done."
Madea may indeed have something to say about that.