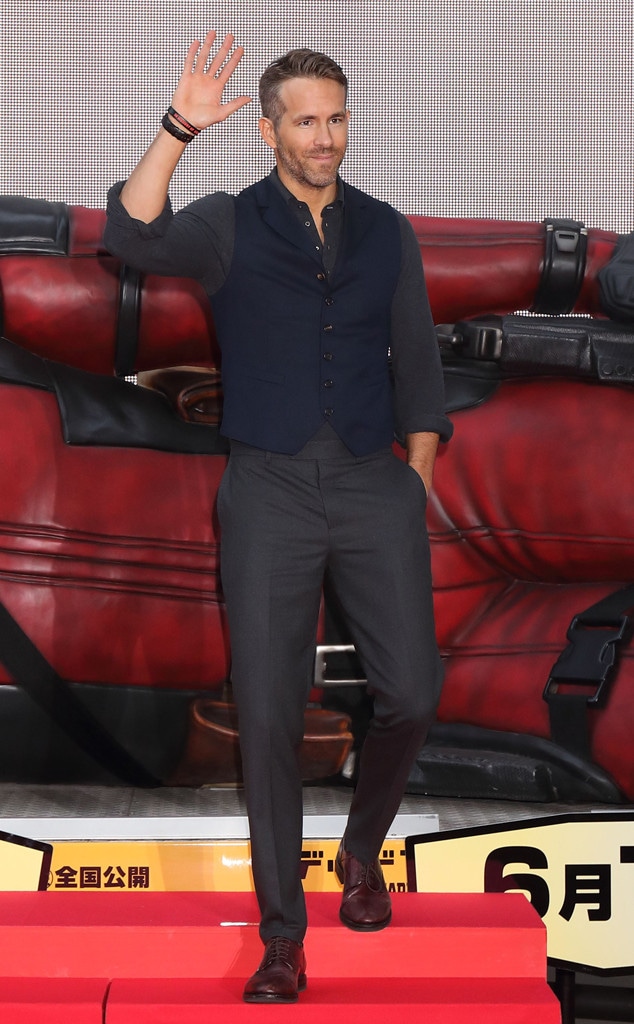 Masatoshi Okauchi/REX/Shutterstock
Are you a parent in need of a good laugh? Look no further than Ryan Reynolds' Twitter feed. 
The actor has been known to share hilarious nuggets of wisdom and advice on his social media account over the years and today is no exception. 
This time, the feedback was inspired by a mom's predicament over his hit film, Deadpool. 
"@VancityReynolds RYAN I HAVE AN IMPORTANT QUESTION I NEED AN ANSWER TO RIGHT TF NOW!!!" she tweeted. "My son is 4, he loves Marvel, I'm dying to show him Deadpool but I can't decide if I should or not. Helpasistahout !!!!!!!!"
Well, Reynolds had quite the answer for this inquiring mama. 
"No. Put on Spider-Man (from 2002) and tell him it's Deadpool. It's what I do with my kids," the star tweeted back. "Remember to look him straight in the eye when you lie. Good luck."
Conclusion: Reynolds' daughters think he's Tobey Maguire and/or Spider-Man. 
Reynolds and wife Blake Lively are parents to two daughters, 4-year-old James and 2-year-old Ines. And, with Lively surprising fans with her baby bump on the Pokémon Detective Pikachu New York City premiere red carpet back in early May, the couple is set to welcome their third child any day now. 
Basically, the future dad of three will soon have another youngster to trick into thinking he can shoot webs. A parent's work never ends!