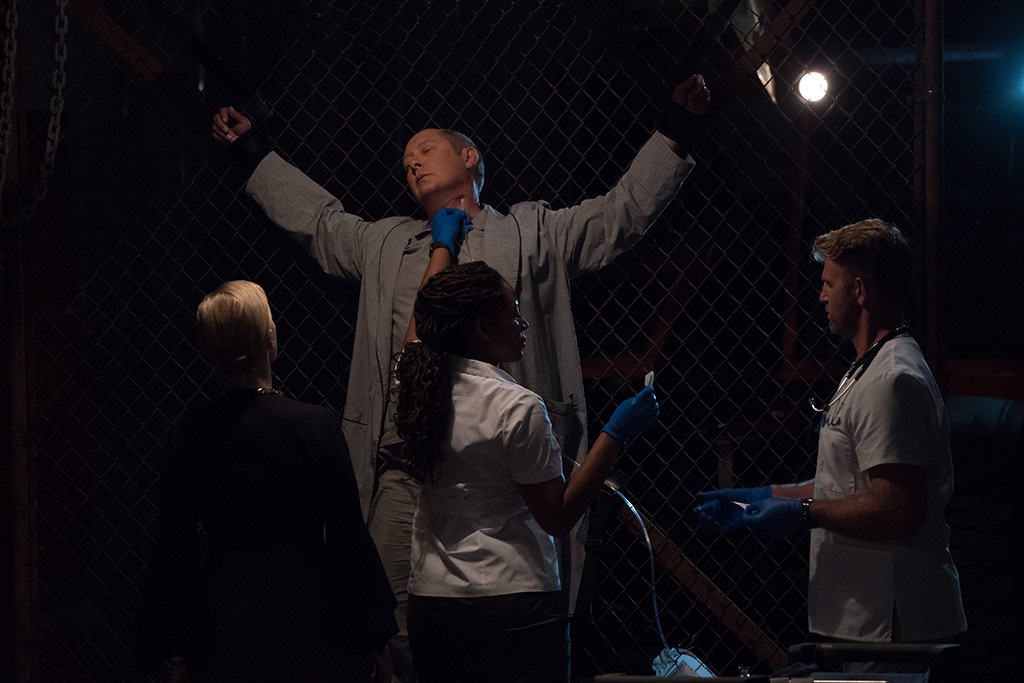 NBC
What happened to Raymond Reddington?
That's the primary question being asked when The Blacklist returns for season seven next month, but it's not the only question. What's up with Katarina Rostova is the other major question, because that thought-to-be dead character is now back and apparently holding Raymond hostage, demanding answers out of him. 
We've got your first look at season seven, and Red's not doing too great. 
"The season ended last year in crisis, and the season opens this year in even worse crisis," James Spader says in the exclusive video below. 
We last saw Katarina Rostova, the long lost Russian spy mother of Elizabeth Keen, stick him with a syringe before a van picked him up and took him off to somewhere mysterious, so the mystery of what has happened to Red goes right along with the mystery of Katarina herself. 
"There has been a lot of mythology that's already been presented about Katarina Rostova," Spader points out, and Megan Boone says the return of her mother is "going to dramatically alter Liz's life forever." 
Boone says there's "more action, maybe less secrets" in season seven, and Laila Robins, who plays Katarina, promises we'll never quite know what she's after. 
"You don't really even know what she's pursuing, but she pursues it with a vengeance," she says. 
Hopefully one of the things she's pursuing is a reunion with her daughter, because that's something we're all getting desperate to see. 
Hit play above! 
Here's the official season description from NBC: 
"After being abducted by Katarina Rostova, Raymond "Red" Reddington (James Spader) finds himself alone in hostile territory, unsure of who, if anyone, he can trust. Surrounded by old enemies and new allies, Red must stay one step ahead of the Blacklist's most dangerous criminal, who will stop at nothing to unearth the very truth Red wants no one to know about. To find it, Katarina will insinuate herself into the life of Elizabeth Keen (Megan Boone), who has finally reunited with her daughter Agnes. Katarina's presence will bring danger to Liz's doorstep and forever alter her relationship with Red." 
The Blacklist returns Friday, October 4 on NBC. 
E! and NBC are both part of the NBC Universal family.