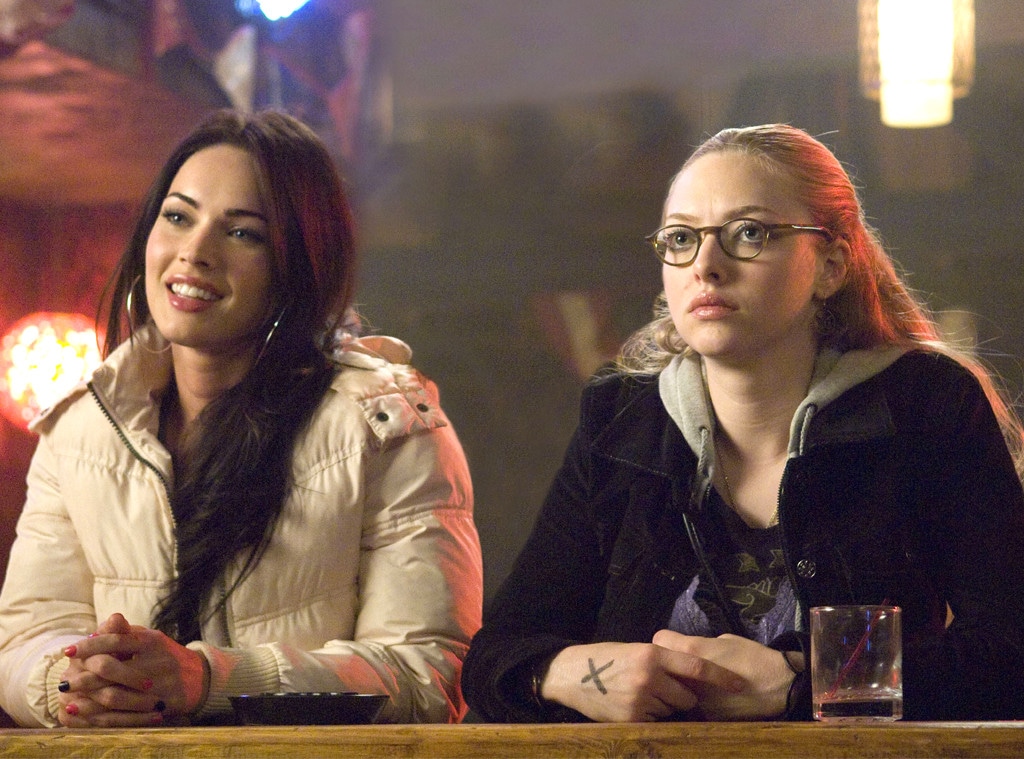 Fox Atomic/Kobal/Shutterstock
There's more to Megan Fox than meets the eye.
Most people know the star as Shia LaBeouf's attractive sidekick in Transformers or the wife of Brian Austin Green, but there's so much that people don't know about Megan. Like, the fact that she is a psychic. 
"You're not supposed to say this about yourself, but I'm really psychic," the actress tells Variety. Her mystical powers come up when the star shares her experience on the set of the feminist horror film Jennifer's Body, a movie about a teenager who is demonically possessed.
At the time, the 33-year-old was rapidly rising in fame thanks to her role in Transformers, which was both a blessing and a curse. She was constantly being followed by paparazzi, even on-set where there was a strict no-camera rule. During one shoot in particular, the actress had to walk into a lake while wearing nothing but nude panties and pasties. To ensure Megan's privacy, the crew cleared out the woods and surrounding area, but something still felt off to Megan. 
"I had a pretty strong intuition and I looked exactly in the direction where I could feel the energy and the focus of a stare, of a lens, of a something, coming from the right across the lake and I was like 'there's someone over there'," she recalls. "And so, here we go, I get into the lake, I do the whole scene and then sure enough, I was on set and my agent called and he was like, 'Okay,' and I knew by the tone of his voice that something was wrong and he was like, 'So there was a photographer.'"
Immediately after, Fox flew home for a break.
She says all the media attention made her feel "overexposed" and "hunted." Megan explains, "The last thing I had that was mine, the last bit of privacy that I had was my body and I didn't want to show it. I felt so violated even though I was wearing nude underwear and I had little nipple covers on, it was so much more than I ever wanted to give the world. I wanted to keep that for myself and it was taken from me and so I was really devastated. I broke down, I cried."
Watch:
Tyler Henry Connects Megan Fox With Her Grandmother
As violated as she felt, the star soldiered on and returned to set to continue filming in the sometimes "challenging" conditions. 
Yet another "stressful" experience was when she and Amanda Seyfried had to film an intimate kissing scene. Megan says both she and Amanda were "horrified" about sharing a kiss, although the Mamma Mia star was "more" uncomfortable than Megan. But it wasn't just the idea of having to kiss each other that caused fear. Megan reveals, "I remember we were both stressed out because we had chin acne and there was gonna be this micro-close-up of us kissing."
And then there was time that they spent four days in a chilly, "scummy" pool.
But, it's safe to say that without Megan, Jennifer's Body wouldn't be the success it is today.