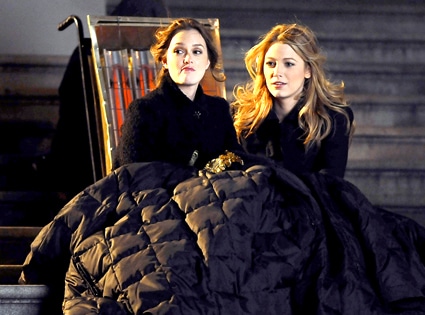 Humberto Carreno/startraksphoto.com
Television stars have a lot of time to kill when they take five. (Did you know filming can last, like, a week for a single episode? Whatevs.) So in our brand-new Snapped on the Set: TV photo gallery, we're sneaking a peek behind the scenes at some fancy trailer behavior.
Like, you know, snacking...in fuzzy slippers. These candid shots are not for the fainthearted.
We'll be updating the gallery regularly with shots from all your favorite shows, so bookmark this new source of spoilery goodness and come back often! We'll be waiting for you by the catering truck.
Click on each thumbnail to read about the shots!