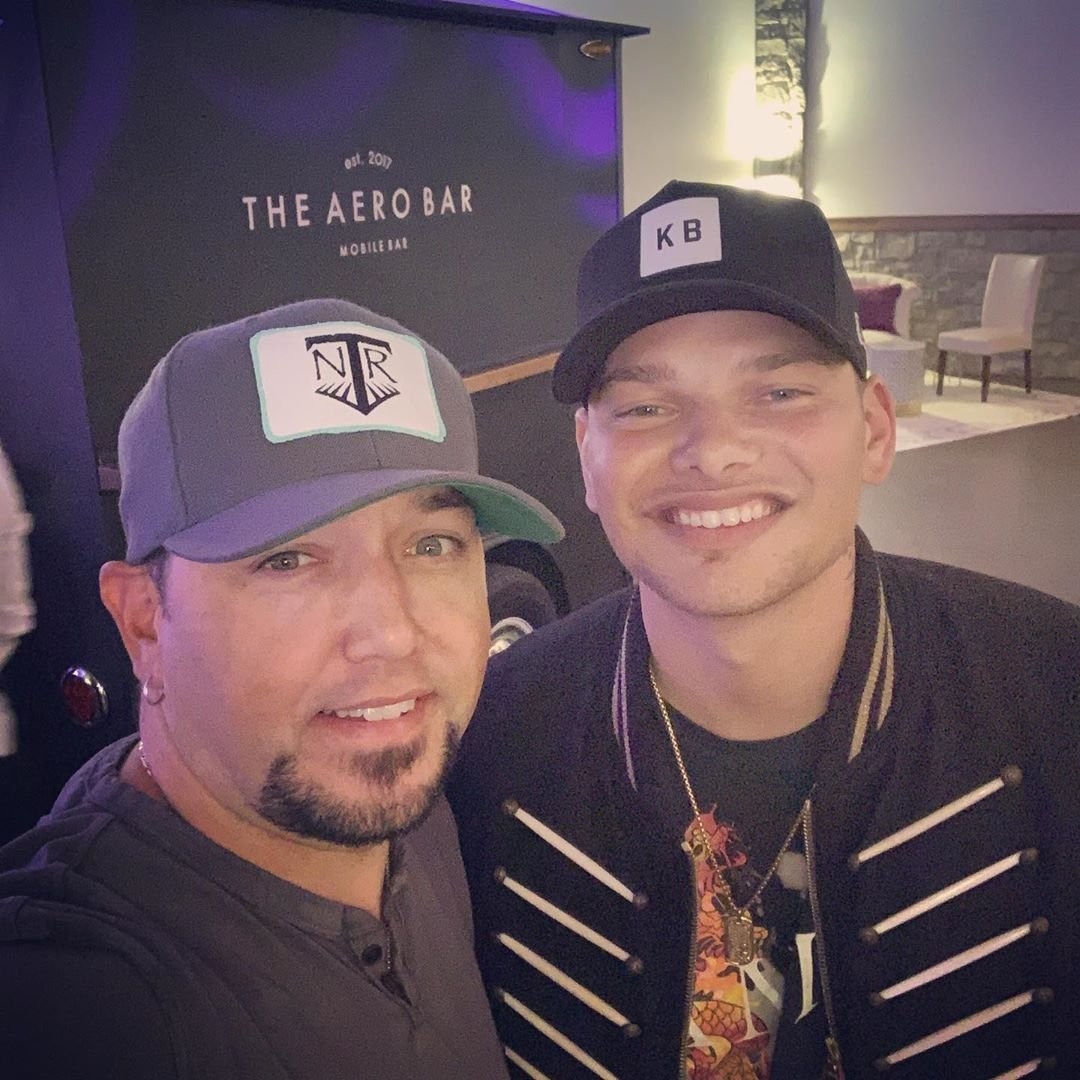 Instagram
When the stage lights turn off, this Hollywood friendship lives on.
All summer long, Jason Aldean has been hitting the road with fellow country music singer Kane Brown as part of the Ride All Night tour. And while the artists have been able to share the same stage night after night for sold-out crowds, they've also been able to grow a friendship that extends far outside the office.
Recently, Jason and his wife Brittany Aldean threw a baby shower for Kane and his leading lady Katelyn Jae Brown before they welcome their first child together. As you likely could have guessed, it was a very special celebration.
"It was just a night to go out and celebrate with them and as a new parent waiting on a baby, you're nervous so it kinda gave Katelyn and Kane just a chance to let their hair down a little bit and just enjoy the night and talk to some other people who are new [parents] and just kind of give them a little bit of encouragement that everything was gonna be cool," Jason shared with E! News exclusively when celebrating his Amazon Music partnership. "And everybody had a great time."
He added, "My wife and I have planned two now within the span of under two years so we got a little bit of experience there."
When asked to share his best piece of advice for the dad-to-be, Jason took the opportunity to share just how special fatherhood is.
"Being a parent is just the coolest thing ever," he explained. "It's a little scary when you first bring them home, knowing that you're responsible for the life of this person. And then it's just like the coolest thing ever to watch them grow up and start to develop their personalities…I don't know, I have to say there's nothing like it and it's exciting."
Speaking of exciting, it's a pretty special time for Jason who recently announced a new album titled 9 available November 22. The first single is a song called "We Back" that's available on Amazon Music.
The track was one of the hits Jason performed in Nashville earlier this week at the Amazon Truck Stop to celebrate National Truck Driver Appreciation Week 2019.
"My grandfather was a trucker as well so I definitely have an appreciation for that lifestyle and what those guys go through and it's not an easy job but I think it's something that's really underappreciated a lot of times," he shared. "Our goal [for concertgoers] is for them to come out, sort of forget about everything that happened during the week and just sort of be able to cut loose for a few hours during the show, have a good time and hopefully want to come back and see us the next time we're in town."
Greyland for Amazon Music
While Jason and Kane still have a few dates left of their summer tour, family life is on both of these artist's minds. In addition to a baby at home, the "Burnin' It Down" and "You Make It Easy" singer recently rescued a puppy from Stray Rescue of St. Louis.
But according to Jason, he wouldn't want it any other way.
"It's just fun now. It's fun to be able to enjoy life a little bit and without maybe taking everything so seriously," Jason shared. "And I think having little kids around kinda helps with that, kinda keeps you young and feeling energized."
He added, "Personal life and professional life: When you feel like you got all those things sorted out, you feel good about everything and comfortable and it makes everything kinda flow better."