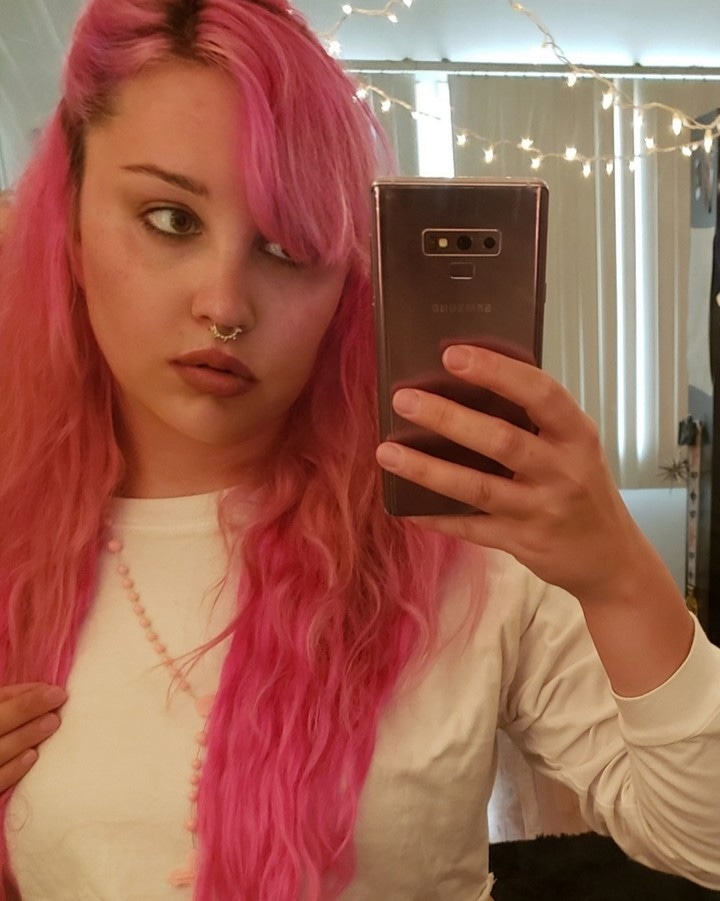 Instagram
Amanda Bynes is making a big impression with her first-ever post to Instagram.
On Tuesday, the former child star directed her 2.9 million Twitter followers to her new Instagram profile. She shared, "Hey guys ! I'm on Instagram now ! Check me out."
Since making the announcement, the Amanda Show star has racked up over 8,000 followers and the number continues to grow. At the moment, only nine people are lucky enough to count Amanda as one of their followers, and most of them are designers, with the exception of Nicky and Paris Hilton.
The first photo the starlet shared was a selfie, which gives her new followers a glimpse at the pink locks she is sporting. Her long hair is pulled up into a half-do and styled into loose waves. She accessorizes the look with a pink necklace and gold septum ring, giving the star a punk edge.
Amanda's reemergence on the social media scene comes five months after she was checked into rehab following a "relapse." At the time, her family's attorney, Tamar Arminak told E! News, "Amanda is doing great, working on herself, and taking some well-deserved time off to focus on her wellbeing after graduating FIDM [Fashion Institute of Design & Merchandising] in December."
Watch:
Amanda Bynes Opens Up About Past Drug Abuse
The actress formerly opened up about her struggles in a candid interview with Paper Magazine. In the lengthy profile about the FIDM graduate, Amanda shared her advice for anyone who might battle substance abuse issues. "My advice to anyone who is struggling with substance abuse would be to be really careful because drugs can really take a hold of your life."
She said that she experienced this firsthand when she was high and started to make wild statements on Twitter. Amanda shared, "It makes me feel so horrible and sick to my stomach and sad. Everything I worked my whole life to achieve, I kind of ruined it all through Twitter."
Amanda has since scaled back her use of Twitter, but fans are excited to see more of her on Instagram. 
To give her a follow, click here!