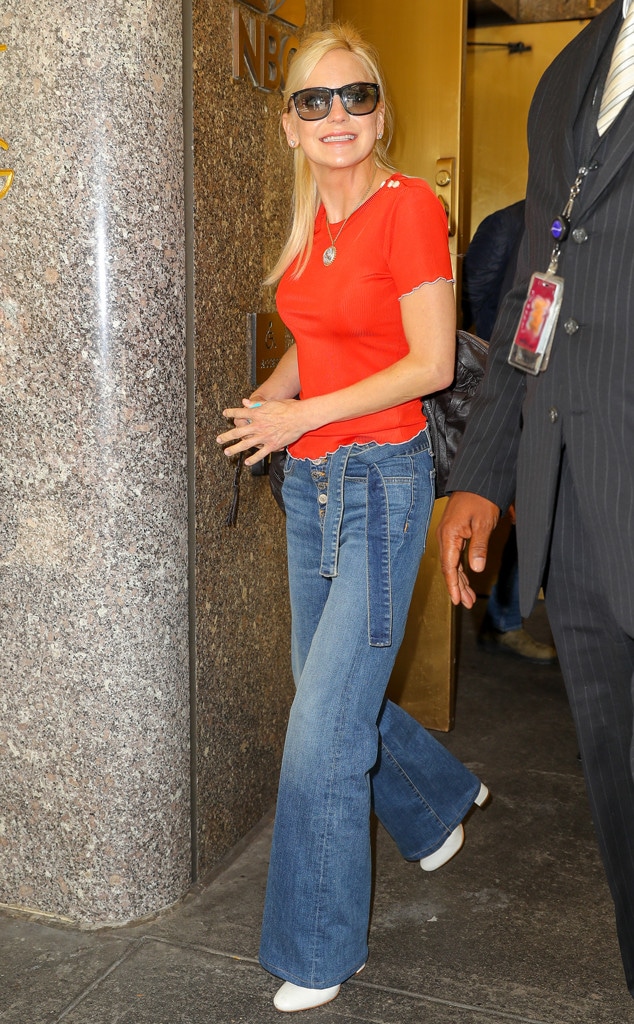 Felipe Ramales / SplashNews.com
Anna Faris is now back on good terms with New Zealand.
While appearing on Justin Long's Life is Short podcast, posted Tuesday, the Mom star revealed that she was once briefly banned from the country. During her chat with Long, the actress explained that there was an incident that happened while she was in New Zealand filming 2010's Yogi Bear movie.
"Did I ever tell you about how I got kicked out of New Zealand?" Faris asked Long. "I didn't get kicked out, that sounds so dramatic, I didn't get kicked out. I did Yogi Bear there and I was walking...and it was a long shoot and there were days...most days I only said, 'Yogi!' So, you know, very fulfilling."
Faris went on to explain that, during filming, a producer invited her to a Queens of the Stone Age concert.
"So, that's not necessarily my jam, but I left early, I had to get to bed," Faris said. "I was walking back and, this should not be an important detail, but I feel like the societal pressure to make this a detail, I was wearing jeans and a T-shirt and a backpack. And this car drives by and these dudes yell out like, 'Show us your tits!' But in a New Zealand accent."
Faris explained that it "felt a little random," but then another car drove by and said something like "we wanna f--k your p--sy."
"It felt like, what is up with that? But I could handle it," Faris told Long. "Anyway, I recounted this story, because it was the only one I had, on The George Lopez Show, this very short-lived George Lopez show. And then I got a letter from the Minister of Tourism of New Zealand that I was no longer welcome in their country."
"So then, it became a whole thing," Faris explained, adding she wrote a letter to a New Zealand newspaper and Minister of Tourism apologizing. "It was so silly."
"They felt like you had slandered the entire country?" Long asked.
"Yeah," Faris replied, also noting that she wrote at the end of the letter that "we have a lot of ding dongs here in America as well."
Faris added that she's now allowed back in the country. You can listen to her entire chat with Long in the podcast episode above!