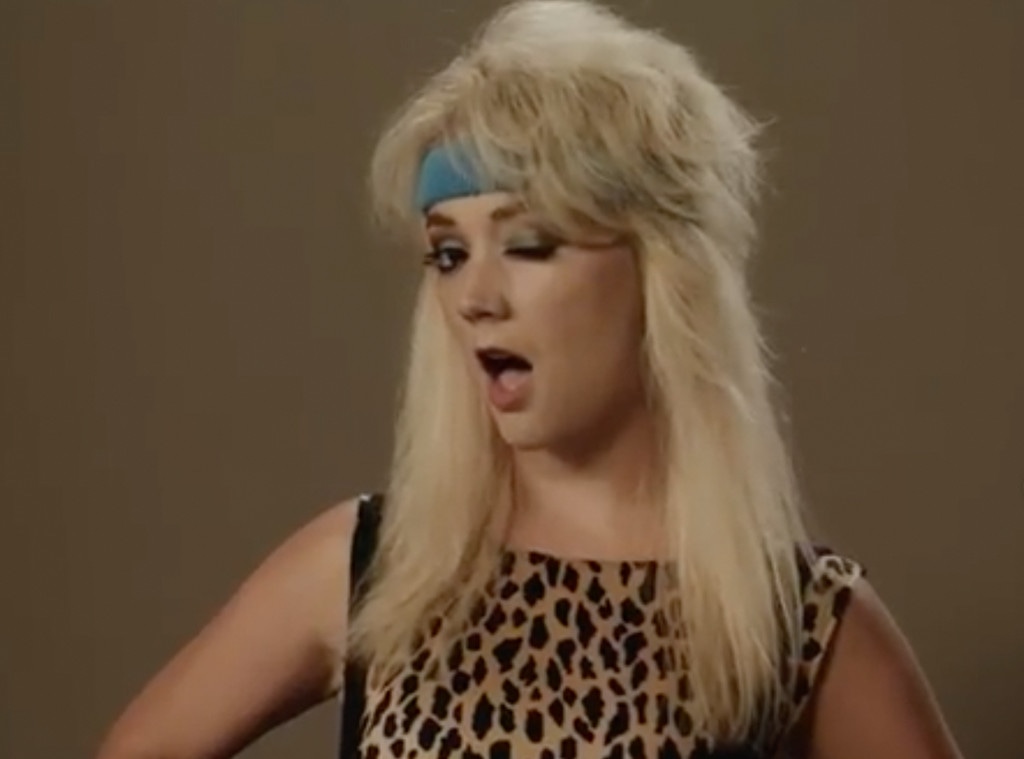 Instagram
Get ready to be singing a whole lot of "Africa" by Toto. 
That's Billie Lourd's go-to for when filming on American Horror Story gets too scary, and apparently those rains down in Africa have been getting blessed a lot this season. 
The actress appeared on The Tonight Show with Jimmy Fallon on Monday and obviously couldn't share too much about the new season, which is a bit of a departure from typical seasons of AHS because it features no Sarah Paulson or Evan Peters, but she could give us a little explainer and share her methods for keeping herself happy when the gore becomes too much. 
In the clip, she and Jimmy even sing a bit of the song together before she reveals just how bloody this season gets. 
"This one is even gorier than it ever has been before, so I need to sing 'Africa' literally every day all day because it's terrifying constantly." 
She then explains how the season starts. 
"It's set outside of LA. So me and a bunch of my camp counselor friends—Gus Kenworthy, the epic skiier, I'm in love with him, Cody Fern, Matthew Morrison from Glee, Leslie Grossman, my heart and soul—so all of us basically are people in LA, and we're bored, we don't want to be in LA anymore, and we go out to this camp in the middle of nowhere where a bunch of people were killed like 20 years ago, but we're like hey, let's go be camp counselors there, so we go and camp counsel there, and he comes back." 
And who's he?
"Mr. Jingles. He sounds nice but he ain't, y'all." 
Fallon asks Lourd if her character is an aerobics instructor, but it sounds like she's more than an aerobics instructor. 
"I live and breathe aerobics," she says. 
She goes on to say that whenever she sits down in the hair and make up chair, her goal is to look "as absurd as possible" in the hopes that people will dress as her character for Halloween.
Watch the full clip above, and if you haven't already watched the trailer for the new season, what are you waiting for? 
American Horror Story: 1984 premieres September 18 on FX.