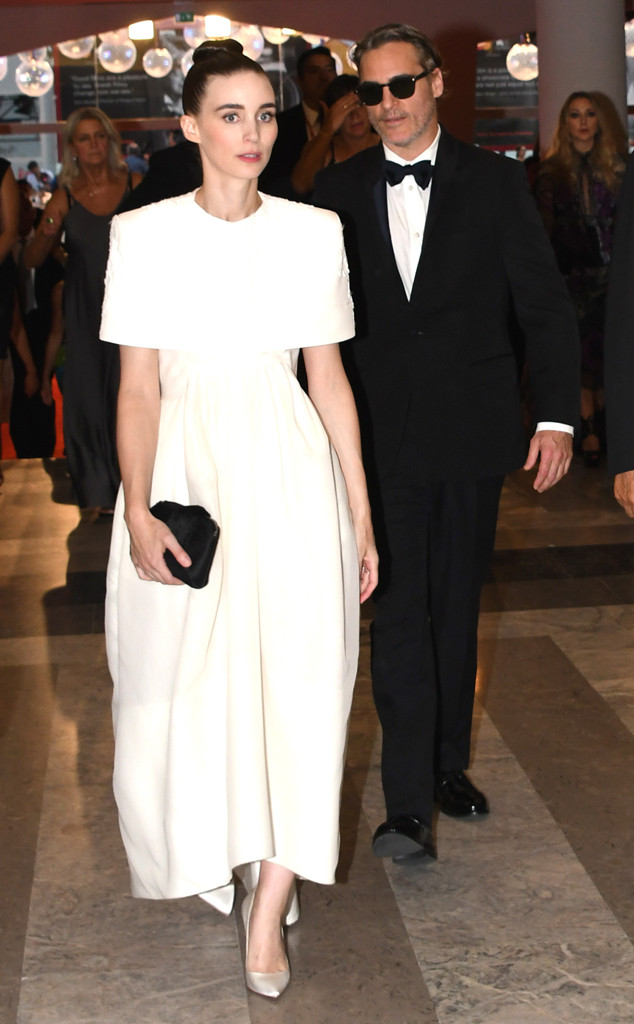 Gigi Iorio / SplashNews.com
Joaquin Phoenix is here to remind you about the fiery passion he has with Rooney Mara.
At the Toronto International Film Festival's Tribute Gala, the actor was forced to give a speech after being presented with an award even he doesn't think he earned. "I don't know who's really giving me this award, who's responsible for this or why," he told the crowd. "And frankly, I don't care. My publicist said somebody wants to give you an award and I said, 'I'm in. Let's do it.'"
The 44-year-old went to on to thank his family—his sisters, his parents, his late brother River Phoenix—for their influence and guidance over the course of his decades-long career. "When I was 15 or 16, my brother River came home from work and he had a VHS copy of a movie called Raging Bull and he sat me down and made me watch it," Joaquin said, via Variety. "And the next day he woke me up and he made me watch it again. And he said, 'You're going to start acting again, this is what you're going to do.' He didn't ask me, he told me. And I am indebted to him for that because acting has given me such an incredible life."