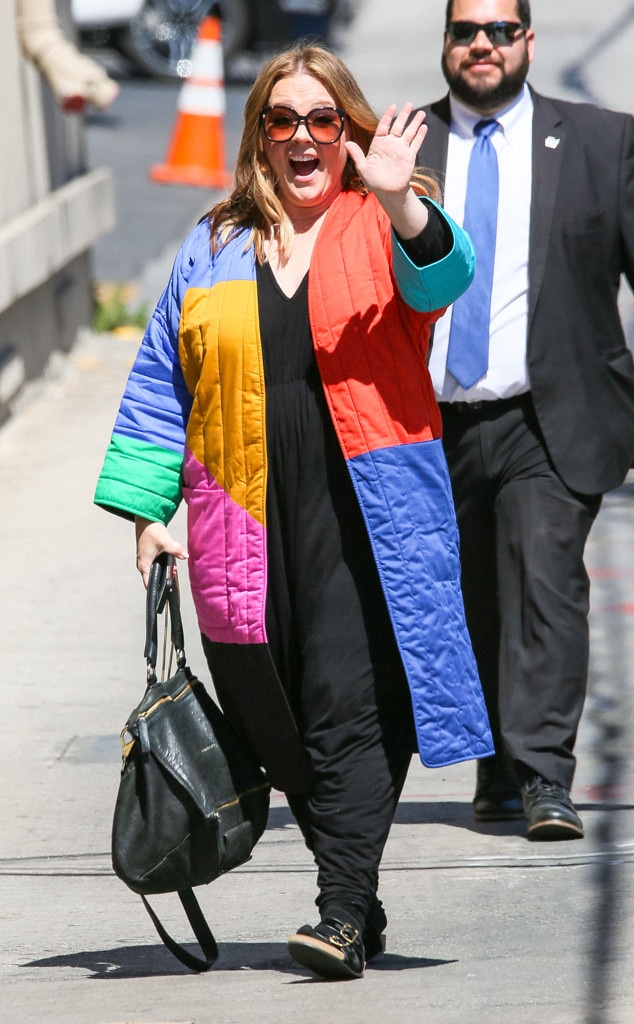 BG017/Bauer-Griffin/GC Images
Ellen DeGeneres got into Melissa McCarthy's head—and the results are hilarious. 
For a new round of DeGeneres' signature star-studded prank, in which she directs a celebrity how to act through an earpiece, the daytime talk show host teamed up with the famous funny lady to make quite a scene in a local dry cleaner. 
The actress set the tone for the prank upon arrival as she quickly informed the woman behind the counter that she accidentally took two Tylenol PMs for a headache and then mistakenly drank "sleepy time tea" instead of green tea. 
"I'm f--ked up," McCarthy candidly told the cashier. 
Then, with DeGeneres telling her what to do, the star proceeded to share pitches of "inspiring quotes" for their sign outside. "Give a man a clean shirt and he'll press it for a day. Teach a man to press his shirt and we'll hire him," she said before laughing hysterically (as per Ellen's command.)
The peak of the prank came when DeGeneres told the actress to start falling asleep and then fall on the floor, which naturally spurred some concern from the employees. 
Fortunately, DeGeneres had her wake up—shouting Emilio Estevez, no less— and reveal that the comedian was behind the prank the whole time. 
"It's Ellen's fault," McCarthy said while hugging the shocked employee. 
Of course, this is something you just have to see for yourself. Check out the clip above and try not to laugh so hard you cry!
(E! and NBC are both part of the NBCUniversal family.)