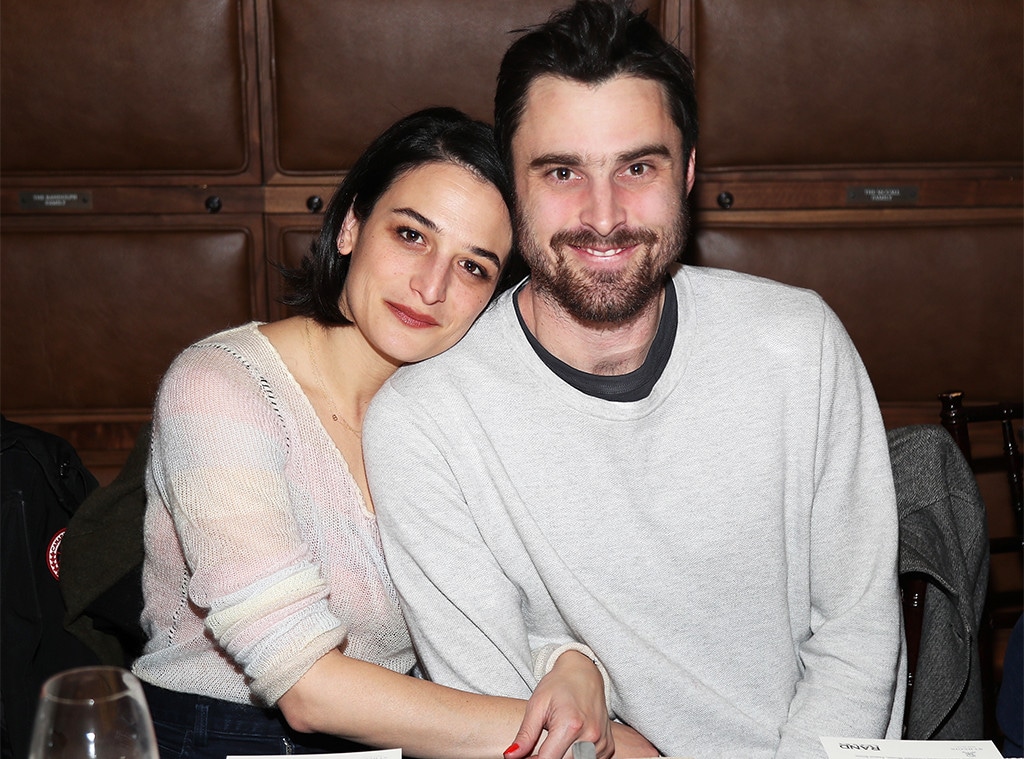 Cassidy Sparrow/Getty Images for Rand Luxury
Jenny Slate is a bride-to-be! 
The actress-comedienne announced her engagement to boyfriend Ben Shattuck on Monday via Instagram. Sharing a plethora of photos from the future newlyweds' recent trip to Europe, Slate revealed her artist-writer beau surprised her by popping the question in France. 
"He took me to France and made a picnic and made me feel happy and free and then he asked me to marry him and i screamed YES," the 37-year-old Parks and Recreation alum shared. "I love you @benshattuck_art, you are the kindest and brightest and I am so grateful and here we go and keep going."
In one snapshot capturing Jenny's post-engagement bliss, she's wearing what looks like a vintage-inspired ring with a dark stone in the middle and a gold band. The couple first went public with their relationship while attending the Sundance Film Festival in early 2019. 
Ben shared even more details from their romantic proposal, writing on Instagram, "In an abandoned castle in southern France, I asked this woman to marry me. Here she is in front of a door the color of her soul. In LA / MA / Holland / Belgium / France thank you @jennyslate and UP UP UP to more adventures." 
Prior to finding her happily ever after, Jenny dated her Gifted co-star Chris Evans for nearly two years. The stars officially called it quits in 2018, but had broken up and gotten back together once before in 2017. 
A source close to the Captain America star told E! News, "It wasn't dramatic or anything like that."
In fact, Slate had nothing but nice things to say about her ex (who she described as "one of the kindest people I've ever met") in an interview with Vulture. As she described at the time, "He has beautiful, big, strong emotions, and he's really sure of them. It's just wonderful to be around. His heart is probably golden-colored, if you could paint it." 
Congratulations to the happy couple!