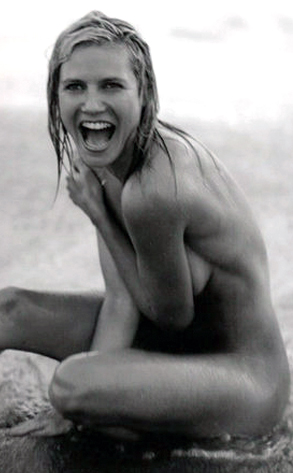 Russell James/ GQ
Let's face it. What else is there to really say here?
After all, sometimes words simply get in the way and are nothing more than a distraction. OK, well, maybe not as distracting as seeing a picture of Heidi Klum frolicking on the beach in her birthday suit from a new book by photographer Russell James, but you know what we mean.
Anyway, we'll shut up now. Enjoy.