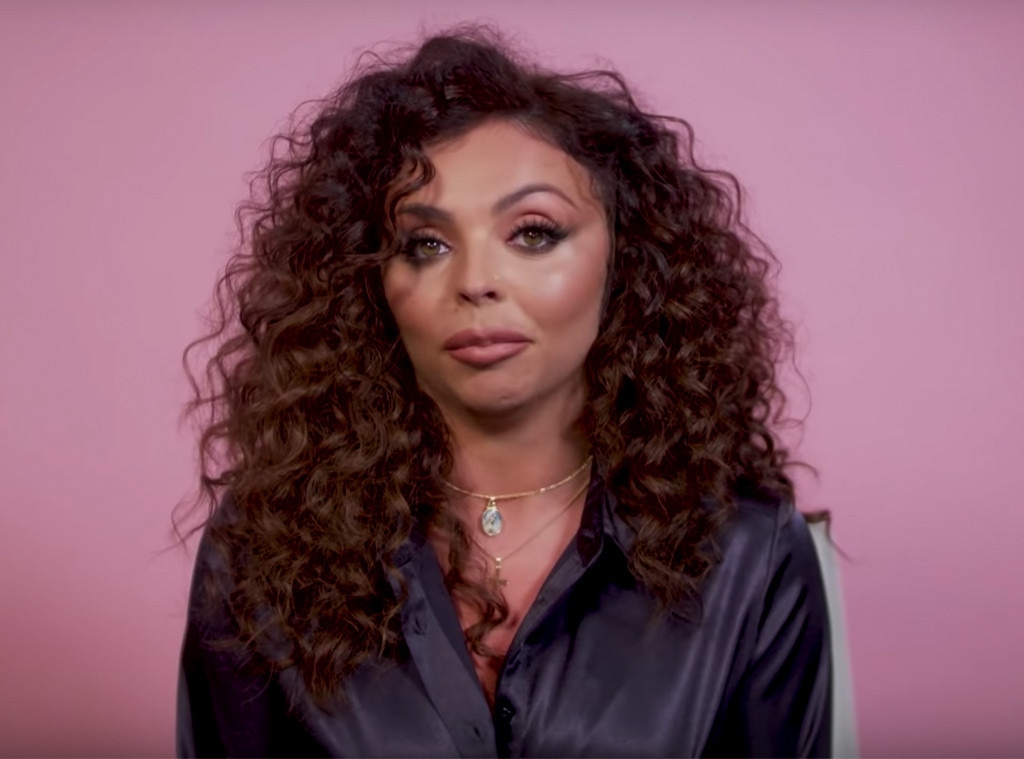 YouTube
Jesy Nelson attempted suicide after being targeted by online trolls.
The Little Mix star opened up about her experience in a new BBC Three documentary called Jesy Nelson: Odd One Out.
As fans will recall, Nelson auditioned for The X Factor in 2011. While she auditioned as a solo artist, she was eventually put into a girl group called Little Mix with Jade Thirlwall, Leigh-Anne Pinnock and Perrie Edwards. During one of the episodes, the band sang a cover of Nicki Minaj's hit "Super Bass." They then gathered backstage to watch their performance on YouTube.
"I was very naive," she told The Guardian in an interview published Sunday. "I thought it would be people giving their opinion on our performance. But nearly every comment was about the way I looked: 'She's a fat ugly rat'; 'How has she got in this girl group?'; 'How is the fat one in this?'" 
Soon, Nelson became "obsessed" with reading people's comments. 
"I had a routine of waking up, going on Twitter, searching for the worst things I could about myself. I'd type in the search bar: 'Jesy fat', or 'Jesy ugly', and see what would come up," she told the newspaper. "Sometimes I didn't even need to do that, I'd just write 'Jesy' and then I'd see all the horrible things. Everyone told me to ignore it–but it was like an addiction."
Little Mix ended up winning the competition. While many would think this would be one of the happiest moments in Nelson's life, this wasn't the case. According to the newspaper, the artist received a Facebook message from a stranger just hours after the win that read, "You are the ugliest thing I've seen in my life, you do not deserve to be in this girl band. You deserve to die.'"
As Little Mix's popularity increased, so did the online criticism. According to The Guardian, Nelson became depressed; however, she refused antidepressants, and therapy wasn't working. She also started to "starve" herself.
In 2013, the band returned to The X Factor as guest stars. Nelson said she had lost weight and hoped the bullying would stop. However, it didn't and Nelson became "severely depressed."
"The only way I can describe the pain is like constantly being heartbroken," she said in the documentary, per the BBC. "I remember going to the kitchen and I just took as many tablets as I could. Then my ex, who was with me at the time, he woke up and was like, 'Why are you crying?' I kept saying, 'I just want to die.'"
According to the BBC, Nelson was then taken to the hospital. Per the news outlet, she wasn't left with any complications following the suicide attempt.
Now, Nelson is hoping her story will help others.
"I think this is important now because social media is such a huge part of everyone's lives," she said in a trailer for the documentary. "You can say one nasty comment and think they're not going to see it or it doesn't mean anything to you but it does. It affects people massively, and I'm meeting a lot of people along the way who also suffered from online trolling. They're telling their story of how it's affected them."
Jesy Nelson: Odd One Out debuts on Sept. 12.
If you or someone you know needs help, call 988 to reach the Suicide and Crisis Lifeline. You can also call the network, previously known as the National Suicide Prevention Lifeline, at 800-273-8255, text HOME to 741741 or visit SpeakingOfSuicide.com/resources for additional resources.