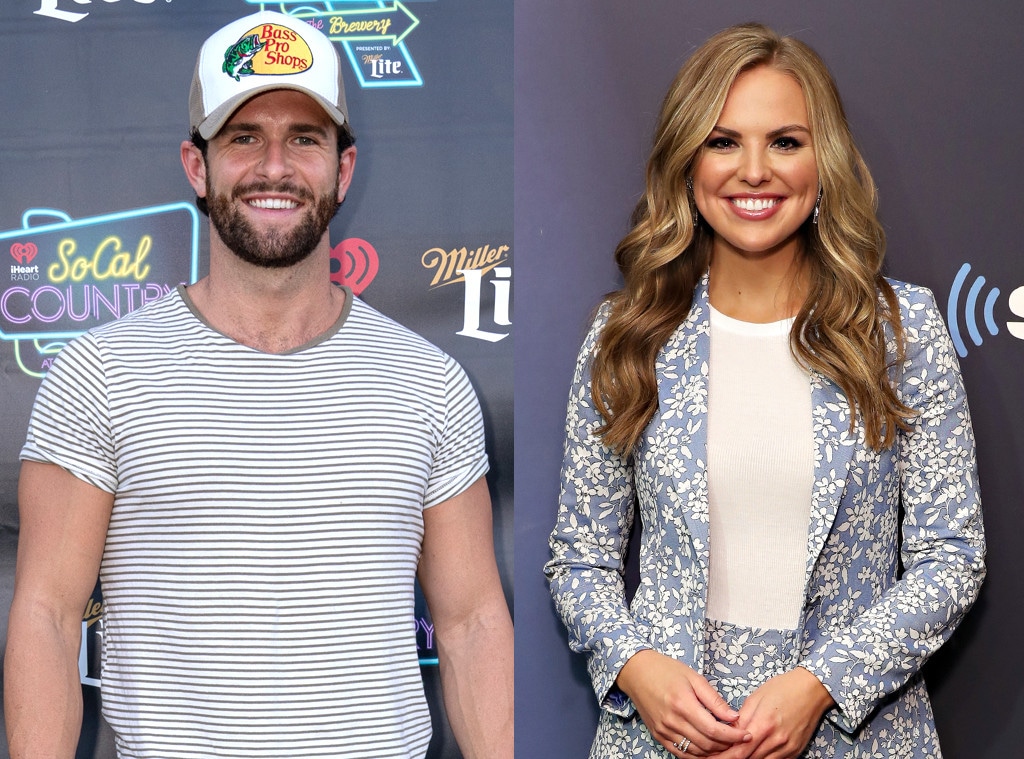 Paul Hebert for iHeartRadio; Getty Images
The Bachelorette alum Jed Wyatt totally supports show star and ex Hannah Brown over her upcoming run on Dancing With the Stars. Just don't expect him to, uh, tune in.
She will compete on the ABC dancing competition series' 28th season, which will premiere on September 16, less than two months after it was revealed that she and Wyatt got engaged and then broke up after he told her he casually dated another woman up to a week before The Bachelorette began filming. The woman in question has disputed his account.
When asked if he planned to watch Dancing With the Stars this season, Wyatt told E! News, "To be honest, I've never watched that show so I'm probably still not going to watch that show."
"But I support Hannah and I know she'll do good," he continued. "She's like a super fast learner and she dominates things very quickly, like, she picks up on stuff like this [snaps his finger], so I'm sure she'll do good."
Wyatt made his comments on Saturday at iHeartRadio's SoCal Country event at the Miller Lite Irwindale Brewery in Irwindale, California, where he performed a set.
Brown and her other Bachelorette ex, Tyler Cameron, are both nominated for The Competition Contestant at the upcoming 2019 E! People's Choice Awards.
"I'm going to vote Dylan Barbour, Wyatt said, naming one of his competitors on The Bachelorette. "I'm going to take the middle lane there."
Barbour is not one of the nominees.
When asked why Brown would be deserving of a PCAs win, Wyatt told E! News, "I don't think there's many people more motivated to be their absolute best than her."
Hannah talked about her PCAs nomination in an Instagram post last week.
"What is my life?! I've been dancing my heart out today, but getting this news was such a sweet surprise!" she wrote. "I took everyone on a rollercoaster ride of crazy during my experience as the @bacheloretteabc. Nevertheless, the constant support and encouragement from those who love me will always be the biggest blessing of this all. To be even considered for the @peopleschoice award for Competition Contestant is just a sweet extra bonus! THANK YOU ALL so much for the continuous support I feel in every adventure this life is offering me. Y'all are the best!"