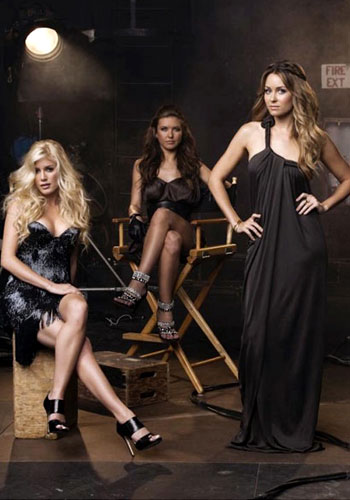 Miranda Penn Turin / MTV
Look at our Hills girls in their final cast photos. Lauren Conrad, Heidi Montag and Audrina Patridge are all grown up and ready to finish this thing once and for all.
It kind of makes you long for that time before the hair extensions, plastic surgery, $2,000 Balmain sandals, fancy photo shoots, useless spinoffs, Spencer Pratt.
You know, when things were just mediocre. Remember those?