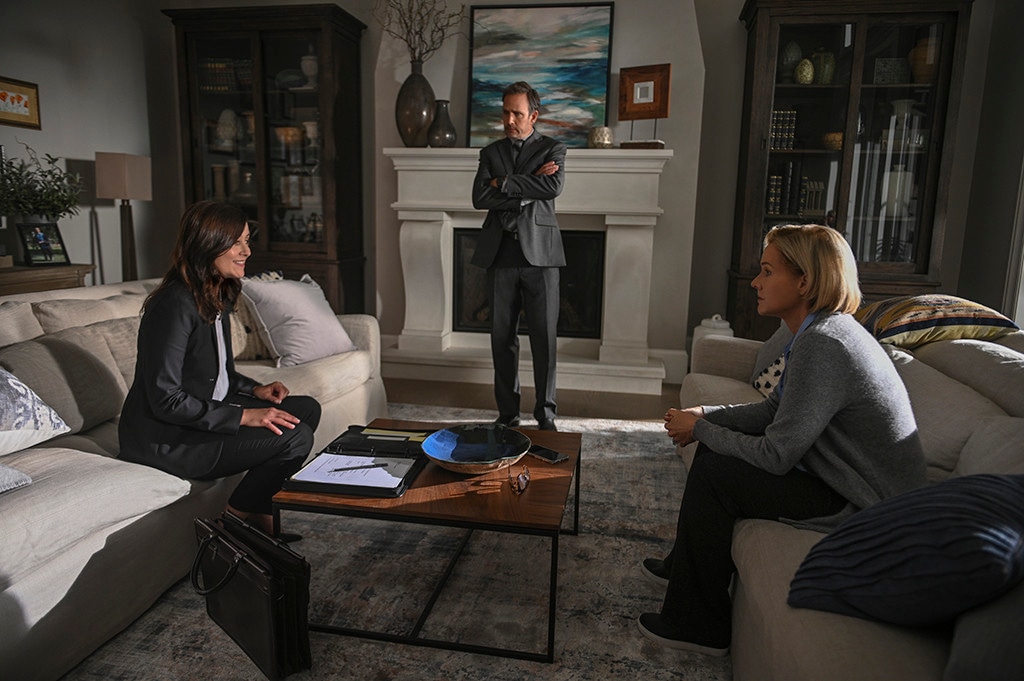 Lifetime
Perhaps nothing is more suited to a Lifetime movie than the college admissions scandal. 
The network hopped on that story, which broke in March, faster than you can say Aunt Becky, but they went a slightly different direction than you might immediately assume. Instead of focusing on celebrities Lori Loughlin and Felicity Huffman and their involvement, this movie focuses on two fictional rich mothers who will stop at nothing to get their children into the colleges of their dreams. 
And while yes, cheating and bribery in the name of college admissions is a serious crime that may result in jail time, the level of serious drama this trailer portrays feels more appropriate for a story involving, say, a murder. 
Watch the trailer below, and then join us for a discussion of our favorite parts. 
Every Line Penelope Ann Miller Says 
"We did this because...we thought we were helping you." "He's losing his way." "YOU KNEW THE CONSEQUENCES!"
She's acting the hell out of this and it is perfect, especially when she's standing by her bathtub and she just yells, "Stupid!" 
Darwin? 
"You studied Darwin last year, didn't you? Some species survive, and some don't." 
How very...ominous.
The Sports Photoshoot
Perhaps the most iconic aspect of the real-life scandal is the fact that non-sports playing students were photoshopped into pictures that made it look like they were playing a sport, which could then get them recruited onto a sports team. 
These Reactions 
That guy in particular just does a really great reaction face. 
Mia Kirshner's Scream 
Who among us hasn't laundered a bunch of money and then sat on the floor in our closet, put our hands over our mouth, and screamed?!
Mia Kirshner In General
While Penelope Ann Miller's character seems to be in over her head, Mia's mostly got it together and is fully in on it. She's practically the coach of the fake soccer team her daughter doesn't play for. 
Anyway, we feel fully satisfied by this trailer without even seeing the full movie. What a great trailer. 
The full movie premieres October 12 at 8 p.m. on Lifetime.