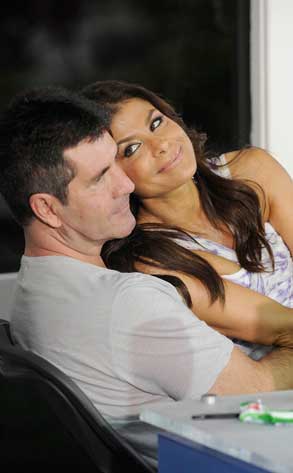 Michael Becker / FOX
Is it just us or is this year's Idol way different than last year's? We're not just talkin' about the addition of fourth judge Kara DioGuardi (not yet, anyway). Last year, gay strip-club dancer David Hernandez was ousted too early (and wrongly), and now sometimes drag queen Adam Lambert is a friggin' frontrunner!
But the biggest change of all: Paula's acting comprehensibly for once! Holy crap. She's actually doling out valid criticism instead of critiquing songs that haven't been sung yet, and she's engaging Simon's silly side instead of getting riled up by the Brit's bastard behavior.
What the ef's going on?
One Idol insider tells us exactly what's changed with our fave formerly foggy-headed femme: