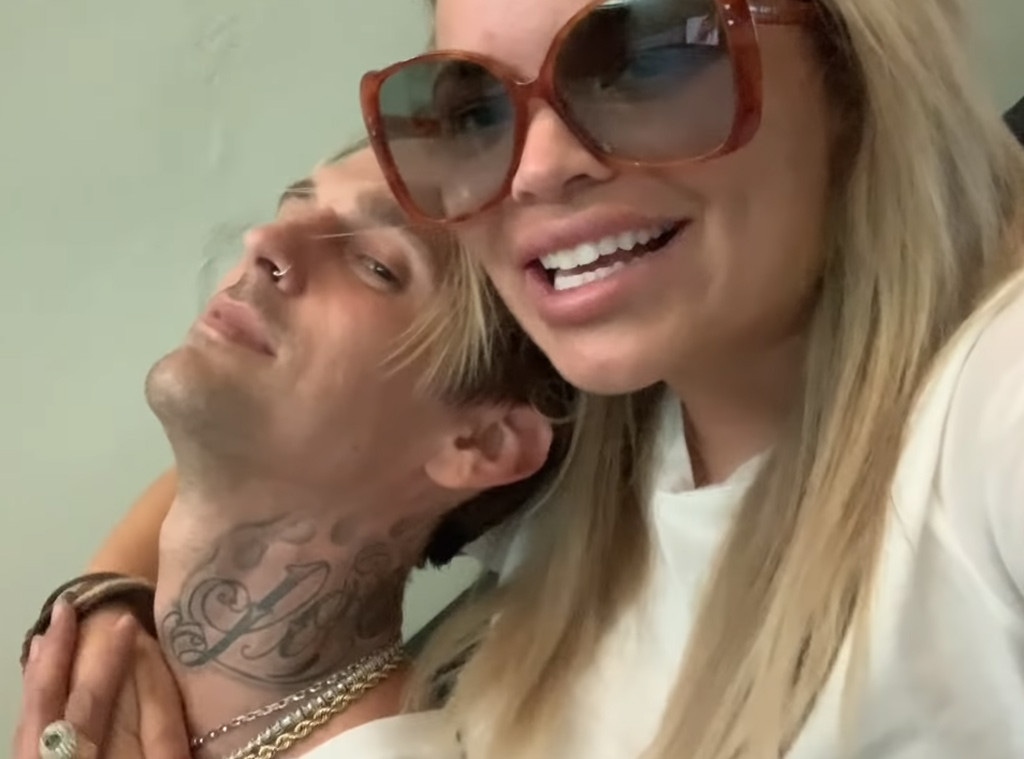 YouTube
They may be cool, but they're not that cool.
Over the Labor Day weekend, Aaron Carter and Trisha Paytas got the Internet buzzing after they spent time together and enjoyed a few kisses on the lips.
So could we have a new romance just in time for the end of summer? Not so fast.
In a new YouTube video titled "Sunday Funday With Aaron," Trisha set the record straight about where her relationship stands with the singer.
"First and foremost, I freakin' love Aaron so much.  I really, really love him. I think he's a really kind guy, a really sweet guy and I think he's misunderstood," she shared. "He's had a lot of tragedies in his life, a lot of setbacks in his life. Everyone has but even compared to myself…he has it on a different scale."
Trisha continued, "But he's genuinely a good person and wants to be loved and I relate to that…Of course I'm a fan. I think he's super talented."
While the social media star admitted to hooking up with Aaron in the past, she claimed that "there's not that chemistry there."
Another problem according to Trisha is that he's talking to all these girls and "there's already so much drama."
"I'm a lonely person and I want a boyfriend but we're just friends," she shared. "I'll always say good things about him even if he trashes me. I think we both just need love in our lives and we'll be happy."
On Labor Day, Aaron took to Twitter and clarified his relationship status. "I'm single guys.... for the time being. I'm not rushing into anything," the "I Want Candy" singer wrote to his fans. "I just got out of a relationship, that isn't mature to move on too fast. PERIOD. I have to learn from my mistakes."
Aaron added, "Grieving a newly lost relationship. It's a really hard thing and I'm just starting to feel it now."
Besides, both stars have their plates full with a busy schedule. Trisha is headed back on The Heartbreak Tour this weekend while Aaron is releasing new music later this month.