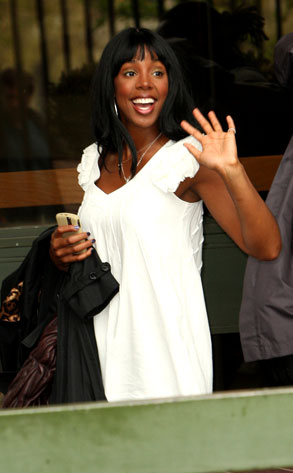 Goff/INFDaily.com
Step by step, Kelly Rowland is distancing herself from the forces that helped her achieve music stardom.
Two months after she parted ways with longtime manager Matthew "Beyoncé's dad" Knowles, Columbia Records has announced that Rowland is leaving the label for which she's been recording since her Destiny's Child days.
"Because Columbia Records has been my home base as an artist for more than a decade, the decision to move out on my own required a lot of soul-searching," Rowland said in a statement released Tuesday.
"As a solo artist, I felt the need to explore new directions, new challenges, and new freedoms outside my comfort zone and my friends and family at Columbia have been incredibly understanding about my evolution. I want to thank everyone at Columbia for the love and support they've shown and I will never forget how many good times we've had over the years."