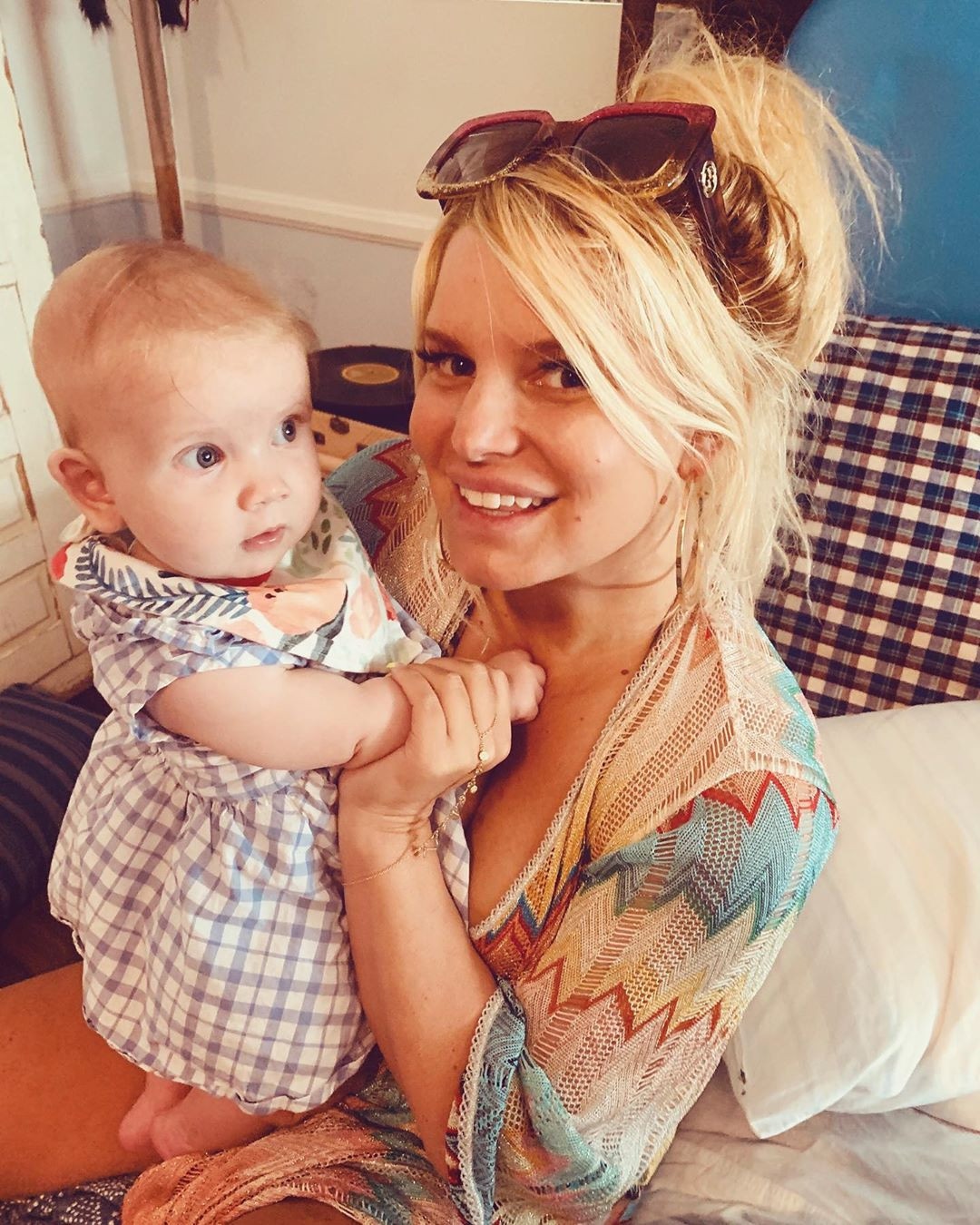 Instagram
It looks like some Instagram users need a refresher on the female anatomy!
Jessica Simpson learned this firsthand when an Instagram user commented, "#thefappening #nipslip," under a photo of the designer and her baby, Birdie Mae. But this clearly wasn't the case for one obvious reason. "I think it's flattering that you think my nipple is that high up," Jessica joked. 
While the mom is pretty open about the human bodies natural moments, she isn't that open. Sure, she'll share pics of the bags upon bags of breast milk she produces or how she broke her toilet, but Jessica will likely keep the more, err, intimate pictures to herself.
Fans are more likely to find photos of her kids and their big achievements, like her son learning how to surf in Maui.
But it seems like even the happy family pictures draw criticism from people who follow her Instagram. For example, her decision to dye her daughter Max's hair was hotly protested by people who said Max was too "young" to start changing her hair color. 
Watch:
Pink Trolls Mom-Shamers Coming After Jessica Simpson
Singer Pink later came to her defense by sharing a photo of her own daughter, Willow Hart, getting her hair dyed too. "I heard people were bummed on Jessica Simpson for letting her seven year old get her hair colored," the artist retorted. "So we thought we'd share what we did yesterday. #bluehairdontcare #getyourownkids #parentpoliceareactuallyjustlonelysadpeople #illdyeyourhairtoo."
We stan women supporting women!