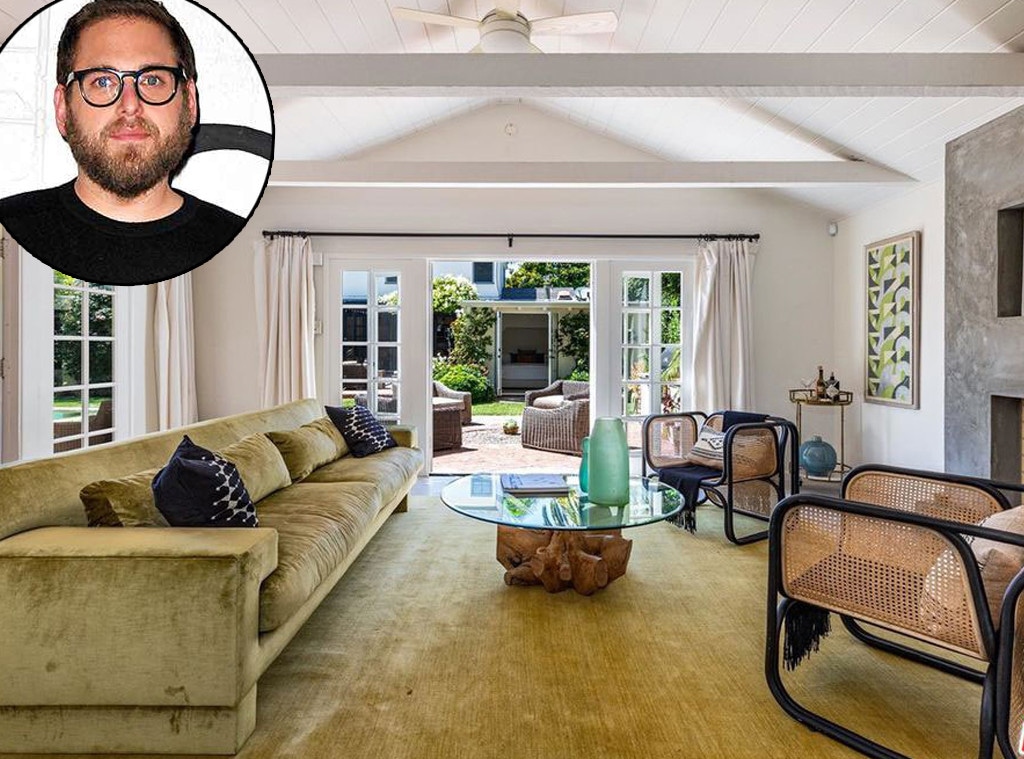 Zillow; Getty Images
Jonah Hill got himself some new beach digs. 
The Maniac actor recently purchased a $6.77 million house in Santa Monica, Calif., Variety reported. According to the home's Zillow listing, the 4-bed, 4.5-bath property comes with 3,102 square feet of living space featuring a remodeled chef's kitchen with a brick pizza oven. Once dinner is ready, Hill and his guests can chow down in a nearby dining room that opens to an outdoor patio.
Outside, there's also a pool enclosed by trees and a guest house with a sauna and one of the fireplaces at the home—perfect for any friends who want to crash after a get-together. 
Back inside, the star can also get warm by the fire in the living room or get some work done in the study. A kitchen equipped with a pizza oven, a pool and a guest house? Sounds like the perfect place to throw a party!
The property is in Santa Monica, not far from the beach. Since the Oscar nominee recently tried out surfing, it sounds like the perfect spot for him. 
But, don't take our word for it—check out the impressive house for yourself in E!'s gallery below!