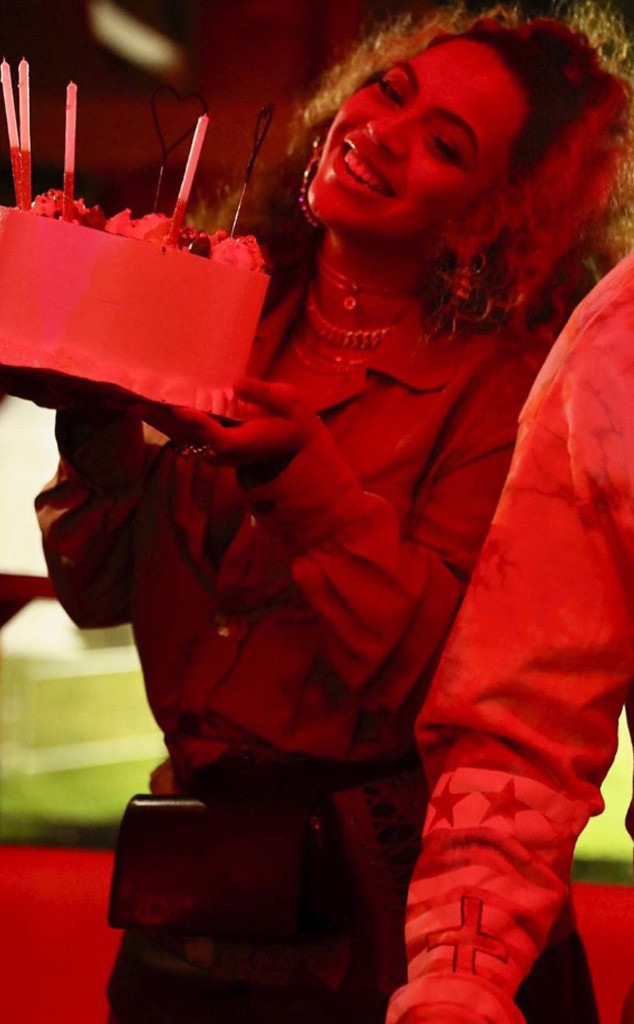 Instagram
Birthday celebrations deserve to be celebrated all week long!
While Beyoncé's 38th birthday may not be until Wednesday, the Grammy winner decided to start the party early while attending the Made in America Festival.
In new pictures posted on Instagram, Beyoncé was joined by her husband Jay-Z and other close friends for a backstage celebration that included a singalong and plenty of cake.
And in true Queen Bey style, there were plenty of fashionable moments during the celebration.
From her fabulous fanny pack to her blinged out jewelry, there's something to admire from head to toe. And yes, we love that Beyoncé sported heels for the festival that spanned over two days in Philadelphia.
"I love ya chick," Jill Scott wrote in the comments section while Naomi Campbell simply used the fire emoji.
During the music festival, pop culture fans spotted Beyoncé and Jay-Z listening in to Lizzo's set from the side stage.
In fact, the "Truth Hurts" singer totally spotted the couple during her performance and understandably freaked the freak out. "Swipe to lose your f--king mind," she wrote on Instagram while zooming in on the couple.
As for how Beyoncé will celebrate her special day tomorrow, your guess is as good as ours. But this is the woman who loves to surprise her fans.
Perhaps there will be a star-studded party? Maybe she will simply enjoy a private family day with her three kids?
Whatever the case may be, we have a sense that she will feel the love from the Beyhive.