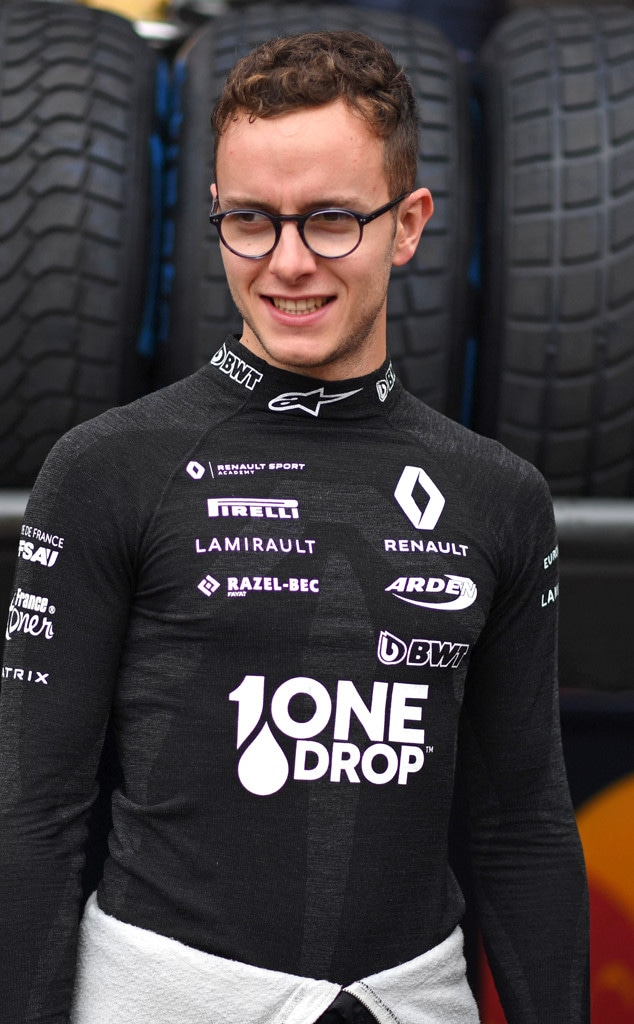 Andrea Diodato/NurPhoto via Getty Images
The world of sports racing has lost a rising star, Anthoine Hubert.
The Formula 2 driver passed away on Saturday, August 31 while competing in the Spa-Francorchamps circuit during the Belgian Grand Prix. Hubert died following a crash that involved three cars. He was only 22-years-old.
According to the Federation Internationale de l'Automobile, a crash involving drivers, Hubert (French), Juan-Manuel Correa (USA) and Giuliano Alesi (France), occurred on the track, leaving one dead and two injured.
According to CNN, the French racer's car was hit by Correa's car during the second lap of the race.
"The scene was immediately attended by emergency and medical crews, and all drivers were taken to the medical centre," the Federation Internationale de l'Automobile said in a statement via their Facebook page. "As a result of the incident, the FIA regrets to inform that the driver of car #19, Anthoine Hubert (FRA), succumbed to his injuries, and passed away at 18:35."
According to the Facebook post, Correa "is in a stable condition and is being treated at the CHU Liège hospital." Additionally, Alesi "was checked and declared fit at the medical centre."
"The FIA is providing support to the event organisers and the relevant authorities, and has commenced an investigation into the incident," the FIA said in a statement.
Moreover, the 22-year-old star was part of the Renault Sports Racing junior driver academy.
"Renault Sport Racing is devastated at the loss of one of its brightest young talents, Anthoine Hubert, who passed away today following an accident involving several cars at Circuit Spa-Francorchamps," the team shared on Twitter. "The 22-year-old Frenchman was racing for BWT-Arden in the FIA F2 Championship."
Their statement continued, "Anthoine was a member of the Renault Sport Academy and raced in the FIA Formula 2 Championship, the final ladder to F1. As reigning GP3 champion and member of the Equipe de France, FFSA (French Federation of Motorsport), the Frenchman was a huge talent."
Cyril Abiteboul, managing director of Renault Sport Racing, said in a statement via Twitter, "Our thoughts are with Anthoine's friends and family at this tragic time. Anthoine was a bright young man. His performance and conduct on and off track was that of a true gentleman and it was a pleasure and honour to have had him within our Academy."
The statement continued, "He will be sorely missed by our teams at Enstone and Viry. His spirit will remain with the team and we will race in his memory."
Additionally, Formula One World Champion Lewis Hamilton paid tribute to the late race car driver on Instagram Stories.
"This is devastating. God rest your soul Anthoine. My prayers and thoughts are with you and your family today," he captioned his heartwarming post. "If a single one of you watching and enjoying this sport think for a second what we do is safe your hugely mistaken. All these drivers put their life on the line when they hit the track and people need to appreciate that in a serious way because it is not appreciated enough."
He continued, "Not from the fans nor some of the people actually working in the sport. Anthoine is a hero as far as I'm concerned, for taking the risk he did to chase his dreams. I'm so sad that this has happened. Let's left him up and remember him. Rest in peace brother."
Our thoughts are with Hubert's family and friends during this difficult time.