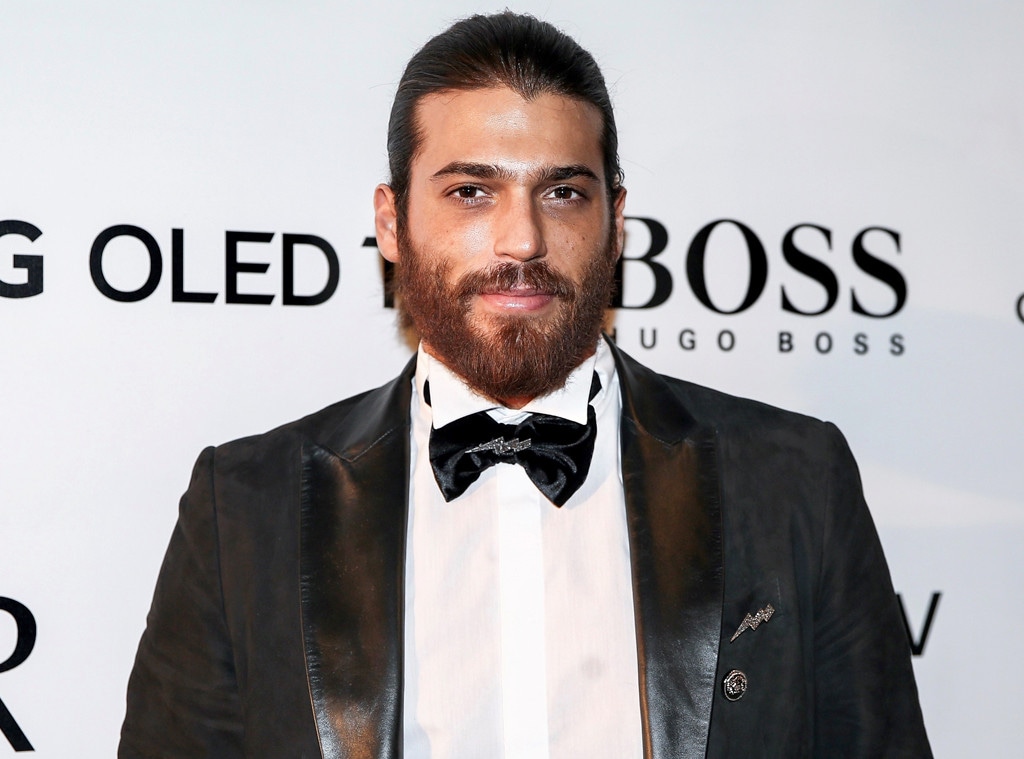 Ahmet Bolat/Anadolu Agency/Getty Images
The wait is over! 
We can officially announce that the winner of 2019's TV's Top Leading Man is Can Yaman, of the Turkish romcom series Erkenci Kus! 
The actor won in the final round against Supernatural star Jensen Ackles, who had already won this poll (when it was previously called Alpha Male Madness) four times, so a big congrats to both fandoms. Fun fact: the majority of (the many, many, many) votes came from Spain, Italy, and Philippines, so this was a truly international effort. 
Yaman took to Instagram on Tuesday to thank fans for his victory. 
"Apparently I won the E! News TV Scoop TV's Top Leading Man 2019 poll. It turns out I got some hell of a dedicated fans all over the world who pretty much made this win come true," Yaman said in an Instagram video, noting that he got more than 90% of the votes in the final round "which is absolutely crazy." 
He also notes correctly that this is the first time an actor from a non-English show has won this poll. 
"It's such an honor for me and also for my country," he says. "We should be taking pride in this accomplishment." 
See the full video below!
For the uninitiated, Erkenci Kus (in English: Early Bird) follows Sanem, a young girl with aspirations of becoming a writer, who "is forced by her parents to choose between an arranged marriage and finding a proper job. Rushing into a new job at an advertising company, she soon falls for her boss." 
Yaman plays Can Divit, and Sanem is played by Demet Ozdemir. The series premiered June 26, 2018, and ended after 51 episodes earlier this month. The full series is available on Youtube through the show's official page, and it's also extremely easy to find the show with English subtitles, which we highly recommend. 
Congrats to Yaman and all of the fans who voted, and stay tuned for our next poll honoring TV's most beloved actresses!