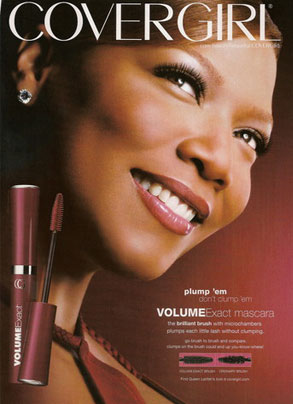 Cover Girl
Two of Queen Latifah's subjects have proven themselves to be none too loyal, filing separate lawsuits against the star for more than $1 million in allegedly unpaid fees.
Makeup consultant Roxanna Floyd and stylist Susan Moses filed their coordinated suits in Manhattan federal court Monday against the Oscar-nominated, Grammy-winning Latifah, whose real name is Dana Owens.
Floyd claims she's due roughly $700,000 for work done between July 2005 and February 2008 in developing, marketing and producing Latifah's Queen Collection for CoverGirl.
As for Moses, she claims she's owed $300,000, which includes a $50,000 per year salary, during the same period for advising the 39-year-old entertainer on her Curvations full-figured lingerie line.
Latifah spokeswoman Amanda Silverman said the lawsuits were "without merit."