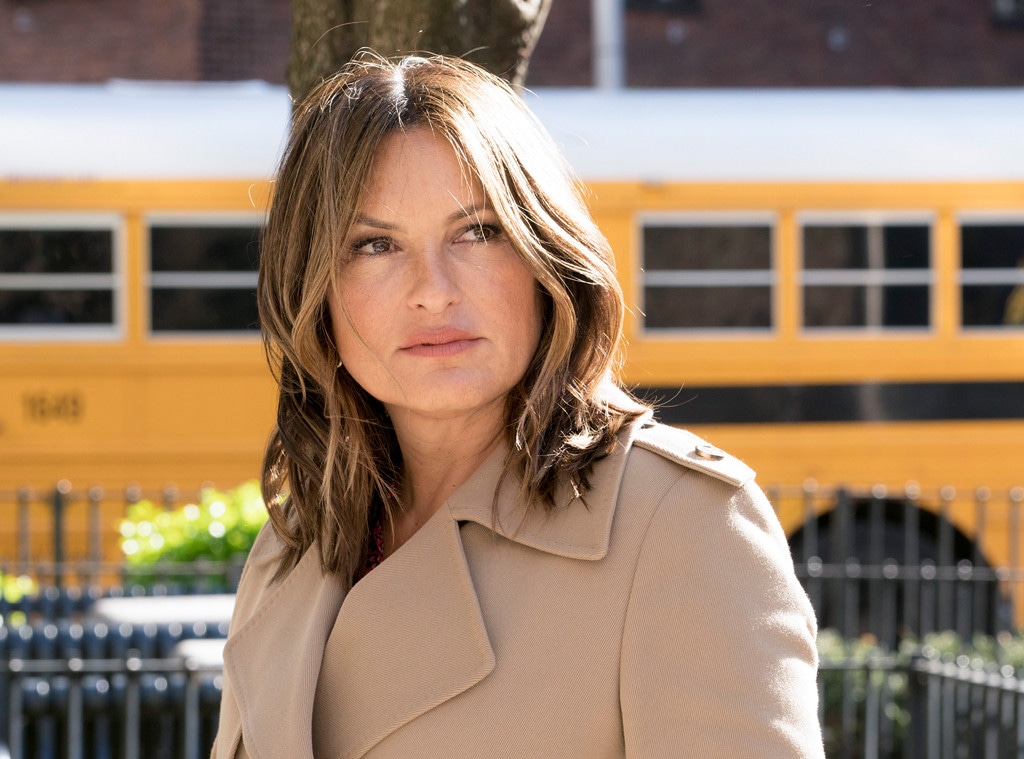 NBC
Law & Order: SVU is making history in more ways than one this year.
The NBC police drama fronted by Mariska Hargitay becomes the longest-running scripted primetime drama with season 21, beating the record previously set by mothership Law & Order and Gunsmoke. For the landmark season, returning showrunner Warren Leight is also making some big changes behind the scenes of the series by opening up the writers room and for the first time, women outnumber the men.
"We talked about what we wanted to see happen this year in terms of casting, in terms of storyline, in terms of emotional stakes," Leight told E! News about his discussions with Hargitay, who also serves as executive producer on the series. "One of the things I did that she was happy with, I opened up with a lot of new writers in the writers room."
Leight said three new writers were journalists "who know this world really well, but have not written for TV before." "The writers room is more women than men for the first time in the show's history, so it changes the dynamic of the room. It's fresh air into the writers room," Leight said. "We're re-approaching the specificity of design."
Out of the 11 season 21 writers, seven are women.
Viewers should also look for the stakes to be higher when the show returns Thursday, Sept. 26 on NBC.
"We are aware of this has never been done before. And you don't want it to be just a regular season, you want it to be special. You want the stories to not feel like they could've happened any time in the last—it could've been episode 330 or 387, you want it to feel like, 'That was one of the season 21 episodes.' We're looking for stories that allow as full a range of emotion as possible," Leight said.
In addition to emotionally rich stories, look for some big guest stars. Already SVU has announced Deadwood and American Gods star Ian McShane will appear in the season premiere. Modern Family's Ariel Winter will also appear in an early season 21 episode. As for fans hoping for some more familiar faces, they shouldn't give up hope…
Stay tuned to E! News for more on the historical season of Law & Order: SVU.
Law & Order: SVU returns Thursday, Sept. 26 at 10 p.m. on NBC.
(E! and NBC are both part of the NBCUniversal family.)