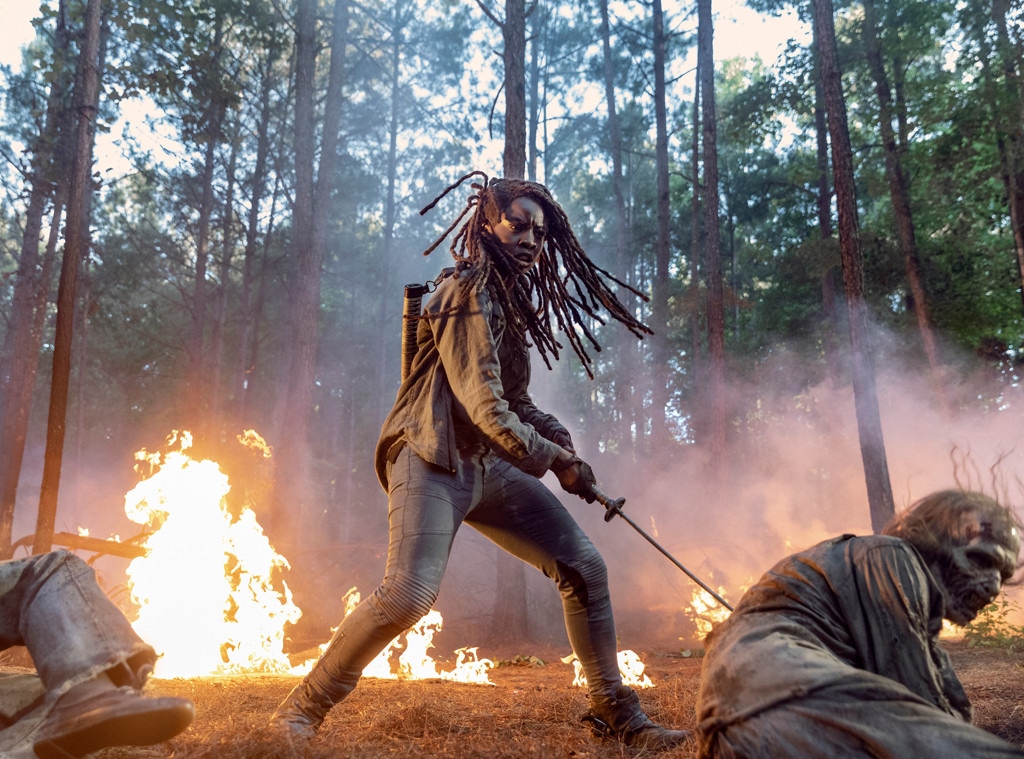 AMC
They survived the Governor. They survived Negan. They survived Terminus. They survived a whole mess of zombies. Will whispers be the end of Daryl, Carol, Michonne and the rest of your The Walking Dead favorites?
In a spooky new trailer for the upcoming season 10 featuring Norman Reedus, Melissa McBride, Danai Gurira, Jeffrey Dean Morgan, Ross Marquand, Christian Serratos and the rest of the cast, the survivors discuss how they've, well, survived.
"We survived the end of the world," Daryl says.
"We're bonded together by the fellowship of the living," Michonne says.
"The future is ours, so long as we hold onto our faith in one another," Carol says.
But the Whisperers are testing that.
"Together, we survive," Daryl says.
"Together, we thrive," Michonne says.
And the final line said by everyone, "Together, we silence the Whisperers."
The cast for season 10 also includes Josh McDermitt, Seth Gilliam, Khary Payton, Samantha Morton, Callan McAuliffe and Avi Nash. Morton's Alpha is front in center in the trailer too, looking as formidable as ever.
Season nine of the series ended with several characters getting killed off by Alpha and the Whisperers in key moment paralleled from the comic series, upping the stakes in the battle between the two parties. Season 10 will be the last for Gurira. She's poised to join Andrew Lincoln in the Rick Grimes spinoff movies. Meanwhile, Hocus Pocus star Thora Birch and Kevin Carroll have joined the cast.
Season 10 premieres Sunday, Oct. 6 on AMC.