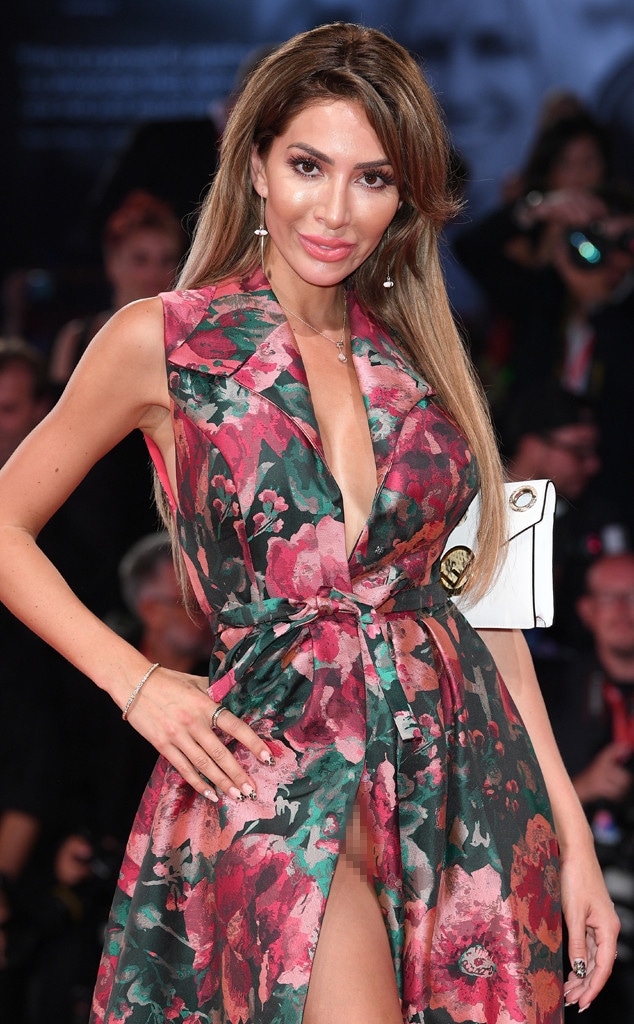 Venturelli Daniele/WireImage
What event can bring Brad Pitt, Liv Tyler and Farrah Abraham together? The 2019 Venice Film Festival, of course.
While pop culture fans were expecting to see supermodels and A-list actors in Italy this week, one red carpet brought out an unexpected guest.
On Thursday night, Farrah attended the Ad Astra screening at Sala Grande in Venice, Italy.
Yes, the former Teen Mom OG star apparently secured an invite to the premiere of a movie starring Brad and Liv. And while posing for photographers, the former reality star experienced a wardrobe malfunction.
For those wondering what brings her to Italy for the film festival, we'll let Farrah explain in her latest Instagram post.
"I want to say this vlog of #venicefilmfestival on my YouTube channel is going to be epic!" she teased online while enjoying a gondola ride with her daughter. "@sophialabraham is having the time of her life- thanks to @palazzinagrassi so chic."
Farrah added, "Quick run down of first movie at #venicefilmfestival off to the next! My sicilian / Italian in me loves this romantical city! Love you Venice & Lido  #Italy #Venice #venicefilmfestival."
While we're not quite sure where we will see the former MTV star next, Farrah continues to document her trip on Instagram.
In just a few short days, she has already had the chance to visit the New Murano Gallery, enjoy lobster and prawns before boat rides and more.
According to our calendars, the festival runs through September 7. But then again, New York Fashion Week kicks off September 6.
And if past years are any indication, Farrah enjoys having a front-row seat to all the action. It's going to be a busy month!