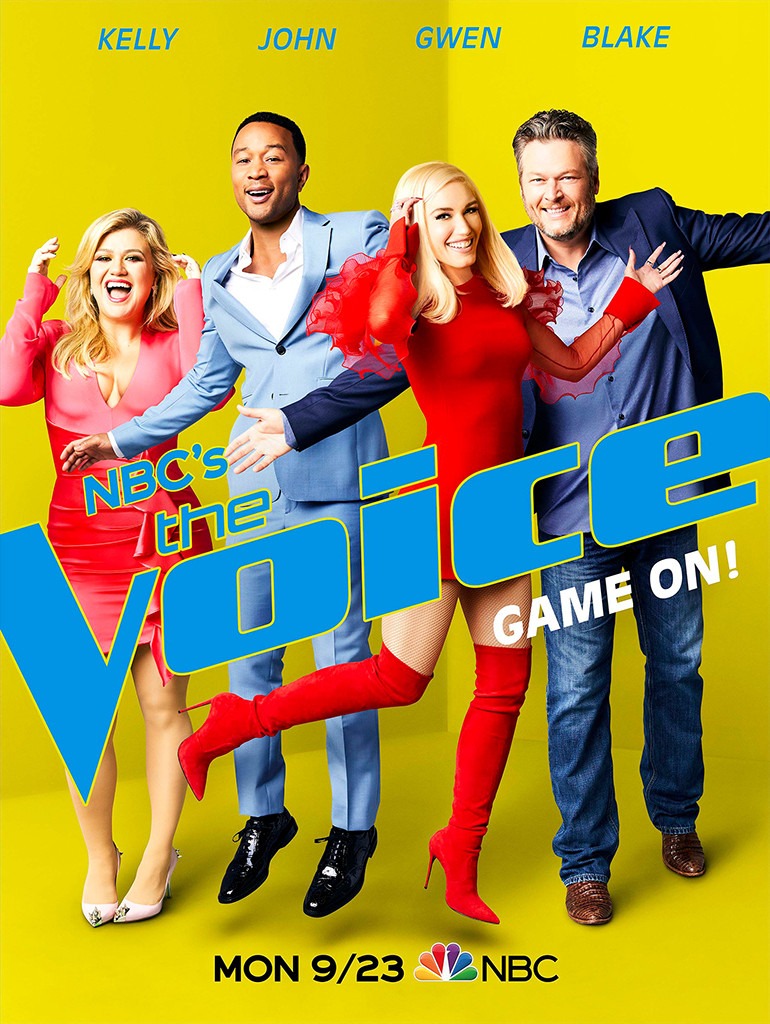 NBC
Blake Shelton may have lost his best frenemy Adam Levine, but now he's got his girlfriend to contend with on the new season of The Voice.
Gwen Stefani is returning to her spinny chair in season 17, and in a new clip, she and Blake are making it fairly clear that they won't let their relationship get in the way of fighting for the contestants they want on their teams. 
"She put our relationship on the line for you!" Blake tells a contestant in the clip. 
"You're personally responsible for breaking up one of America's favorite couples," John Legend tells another. 
That said, everybody's thrilled to have her here. 
"I always ove having Gwen on the show. I mean this is the fourth season, and she literally makes my day 100% better," Blake says. 
John Legend deems Gwen a legend, and Kelly Clarkson is particularly, extremely, very excited about sitting next to Gwen Stefani, and even tells a contestant to choose her. 
"I'm excited to work with Gwen," Kelly says. "I literally like grew up in my room singing to her, so I'm like a super fan. Like a real fan, like crazy." 
Something about the way Kelly is desperately clutching her hair makes us think she's really not kidding, and maybe both Gwen and Blake need to watch out for her as the season goes on...
Watch the cute clip below!
Gwen Stefani first joined as a coach in season seven alongside Blake, Adam, and Pharrell, and when she returned in season nine, she and Blake became a couple. She returned in season 12, and is now back for season 17. 
This will be the first season without Adam Levine, as he decided to leave the show earlier this year. 
Gwen has not yet won a season, but all her fellow coaches have multiple wins under their belt. Blake has six wins, Kelly has two, and John won his first season as a coach with current reigning champ Maelyn Jarmon. This could very well be Gwen's year, but she's definitely got some serious competition going on. 
The Voice returns Monday, September 23 at 8 p.m. on NBC. 
E! and NBC are both part of the NBC Universal family.