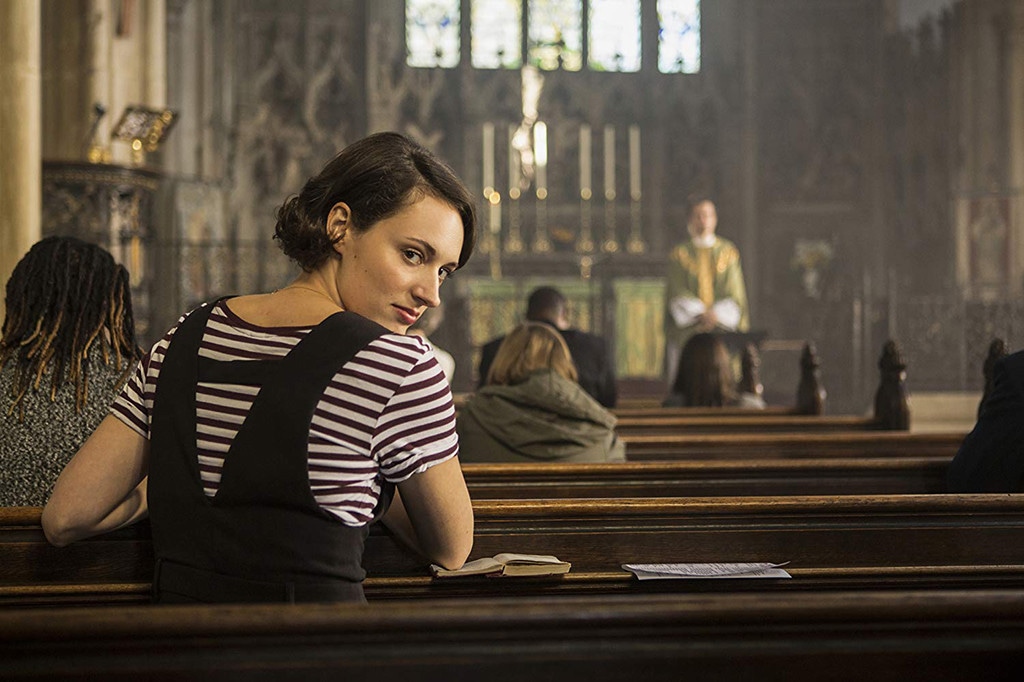 BBC/Two Brothers/Luke Varley
Chances are you, like many of us, recently devoured Fleabag on Amazon. The series, created by, written by and starring Phoebe Waller-Bridge, recently picked up 11 Emmy nominations for its second and potentially final season. But! If season two is indeed the last time Waller-Bridge will revisit Fleabag, there's still one more chance you can see her become the title character: on the big screen.
Originally a one-woman show, Waller-Bridge brought the stage show to New York for a Broadway run and it's back in the UK for a run on the West End. On Thursday, Sept. 12, the show will be broadcast live from the UK by way of National Theatre Live. There will be encore screenings at later dates.
The second season of the Amazon and BBC co-production picked up a number of accolades so far, including multiple Television Critics Association awards. The show is up for Outstanding Comedy Series and Waller-Bridge is nominated for writing and acting. Sian Clifford, Olivia Colman, Kristin Scott Thomas and Fiona Shaw are all up for acting Emmys as well.
Fleabag wasn't even supposed to have a second season, and Waller-Bridge is standing firm (for now) about no season three. In a profile by The Hollywood Reporter, she recalled upset groans from audiences when she said the show would not return.
"I'd rather that than the other way around," she said. "'End it! Please, end it!' No, I love that sound that people make. But I can genuinely say that was it."
"The reasons to end never felt as guttural as they do now," she said. "I'm a big follower of the old gut."
The first season aired in 2016, but following a gap, Waller-Bridge returned to the character. "I decided to not do a second season," she said at the 2019 Television Critics Association winter press tour. "And I had real pride in my artistic integrity." But, "I may be surprised again."
So, get some Fleabag content where you can—on the big screen.