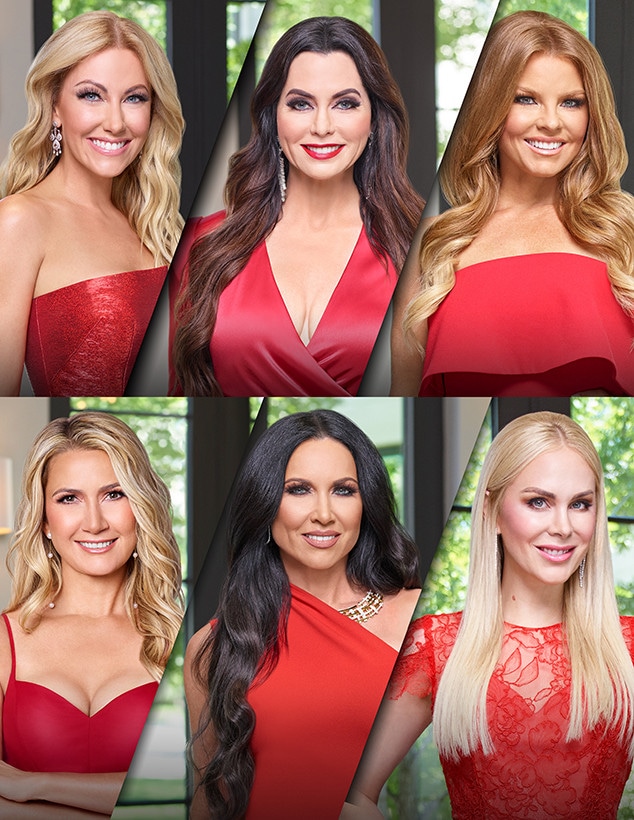 Bravo
It's out with the carnie references, in with the pageant callbacks for The Real Housewives of Dallas.
E! News has your exclusive first look at the taglines for The Real Housewives of Dallas season four, with Brandi Redmond, D'Andra Simmons, Kameron Westcott, LeeAnne Locken, Stephanie Hollman and a new Kary—newcomer Kary Brittingham is in as a full-time Housewife, Cary Deuber is back as a "friend."
Let's break down the new opening credits and taglines.
LeeAnne: "Dallas is a pageant that I always win." LeeAnne was a pageant girl—never forget her appearance in Miss Congeniality—and it looks like this year she's finally winning, including a walk down the aisle.
Kameron: "Just because I look like Barbie, doesn't mean you can play me." Will Kameron see the light about certain friendships?
Kary: "I'm bilingual, but I don't speak BS." The new woman does not come to play, it seems.
Brandi: "When you mess with a ginger, expect some spice." Brandi, who is very much a redhead and has a family full of them, seems feisty and ready to clash with just about anybody.
D'Andra: "I'm minding my business, so start minding yours." Last season's plot involved D'Andra taking over her family business while clashing quite a bit with her one-time pla LeeAnne over rumors.
Stephanie: "I never carry a grudge; it won't match my shoes." Stephanie has had tiffs with quite a few people throughout the first three seasons of the show.
This season, which premieres Wednesday, Sept. 4 on Bravo, features Brandi struggling to connect with her eldest daughter as she approaches tweenage years, D'Andra's plans for the company aren't going as planned and her feud with LeeAnne is still simmering, LeeAnne prepares for her big day amid shocking allegations, Stephanie continues to be honest with herself and everyone around her, Kameron continues to get hung up on formalities, newcomer Kary makes fast friends and enemies, and friend Cary has booming business and nothing by support for LeeAnne.
The Real Housewives of Dallas returns Wednesday, Sept. 4 at 9 p.m. on Bravo.
(E! and Bravo are both part of the NBCUniversal family.)