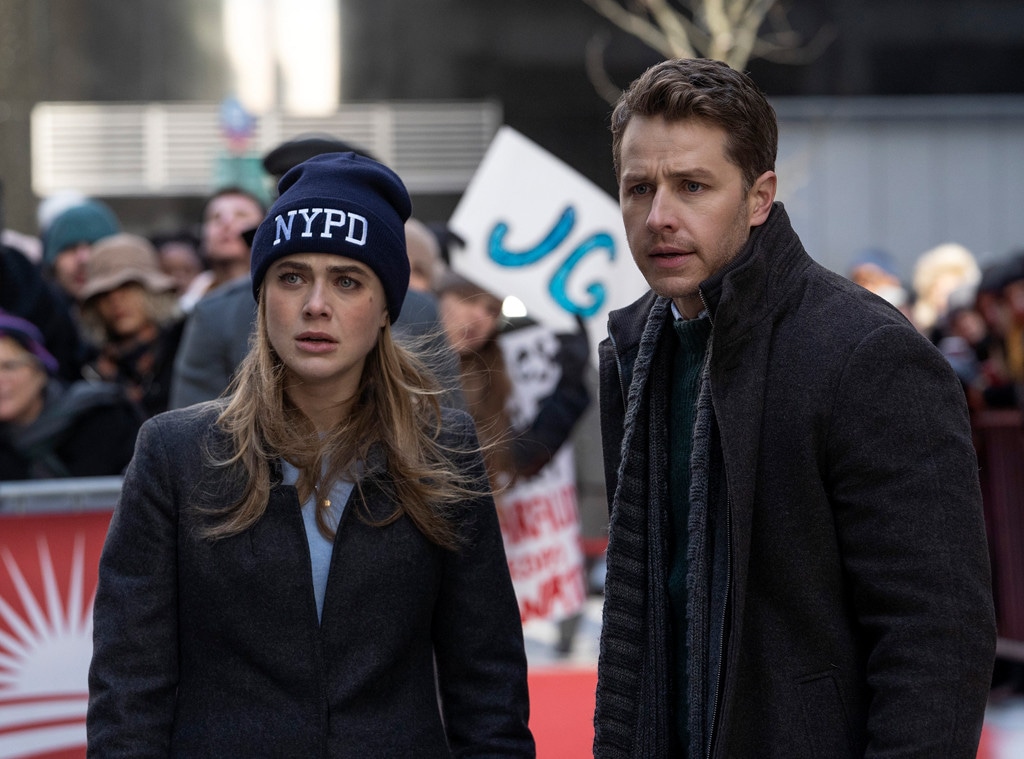 NBC
Excuse me, what just happened?! The Manifest season two teaser just dropped and, uh, it's fine to be confused because we sure are.
Season one of the NBC drama ended with Jared (J.R. Ramirez) and Zeke (Matt Long) in a scuffle inside Michaela's (Melissa Roxburgh) apartment. Just as Michaela returned to her apartment, a gunshot went off camera. Who, if anybody, was hit? We still don't know.
"The answer will be resolved early in the season premiere," series executive producer Jeff Rake told TVInsider.
What we do know is…they're back on flight 828 now?! We know the who—Ben (Josh Dallas) and Cal (Jack Messina)—and the where—flight 828—but what about how? What? When? Why? That's exactly what Michaela is asking.
"Why are we back on flight 828?" she says in the teaser trailer.
Is only she aware? And what is Zeke doing there? He wasn't originally on the plane.
"Save the passengers," Cal tells his aunt.
Is this a dream? Was she shot and back on the plane while her life is being save? Time will tell.
Throughout the season, Ben and Michaela received hints that pointed them in the direction of crimes, sometimes answers, and created a whole lot of issues. Do they have more control over the callings? "The characters will continue to discover that the callings are raw tools to be utilized. It's quite possible [they] can be harnessed for good or for evil," Rake said.
According to Deadline, Yasha Jackson will appear in season two as Suzanne. The character is Ben's ex-girlfriend and the dean at Astoria University. Garrett Wareing will also join the cast as TJ, a college freshman.
The new season of Manifest returns in the spring of 2020 on NBC. No solid premiere date has been announced.
(E! and NBC are both part of the NBCUniversal family.)