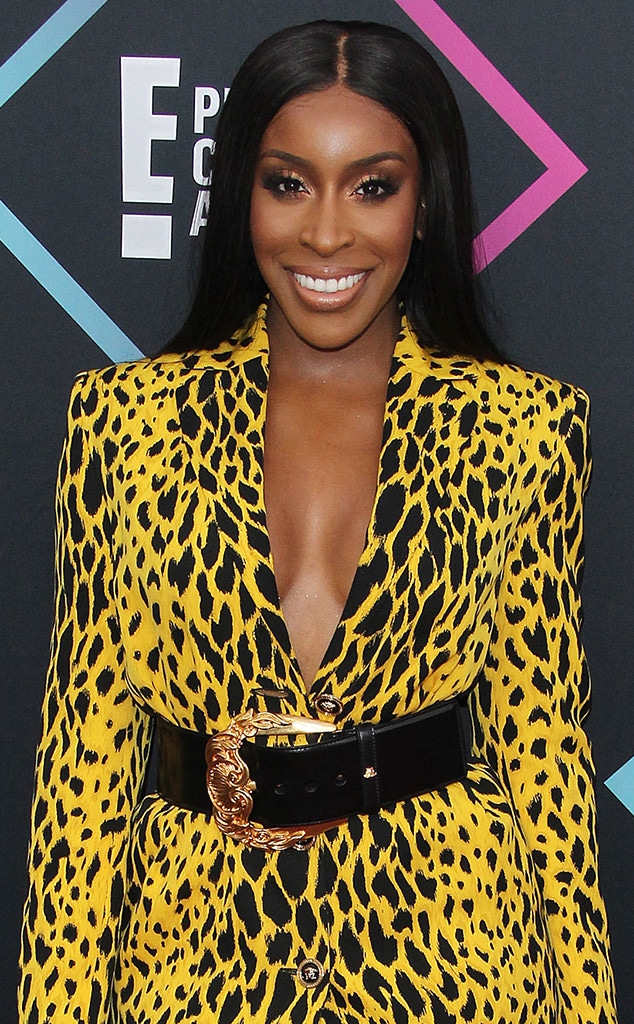 Broadimage/Shutterstock
Another day, another scandal.
The beauty community is once again embroiled in drama, but this time Jackie Aina is the one making headlines. It all started when fellow artist Patrick Starrr promoted Jackie's new palette, which was made in collaboration with Anastasia Beverly Hills, in a video made in the "traptorial" style. 
But this is where things get complicated. Patrick and another artist, Manny MUA, were accused of copying the "traptorial" style that vlogger Chelsie Worthy is known for. While imitating a vlogger is commonplace in the community, it's expected that credit will be given where it's due. But both Patrick and Manny failed to mention Chelsie a.k.a. @wvrthy in their videos, instead they mistakenly credited different vloggers.
To make matters worse, people then insinuated that Patrick and Manny did it intentionally as a slight towards Chelsie. Chelsie herself claimed that this was the case in since-deleted Instagram posts, where she wrote, "The beauty industry has made it PAINFULLY CLEAR that I'm not what or WHO they are looking for despite me being the person who CREATED this ENTIRE editing style."
She added, "From gate I've been made to feel like I DONT BELONG from the very influencers I once looked up to or have admired. Social media has caused me to look at myself so differently, despite working SO hard, I'm still made to feel like I'm nowhere good enough."
In these lengthy messages, Chelsie at no point mentioned Jackie Aina. So fans were seemingly confused when the newly-engaged star chimed in with her two-cents. "NGL [not gonna lie] when I saw Patrick's video I wasn't getting traptorial vibes from it at all, and I reposted it because I saw he used my palette in a really unique way. I know you haven't said anything to me yet but i hope you don't in some way feel further discouraged because I helped boost his post," she shared. "I 100% understand what it feels like to be overlooked and slept on and I want you to know that I have, and will continue to, support you @wvrthy and your content no matter what. You DO have a unique style, you ARE an originator."
And while her statement reflected an immense amount of support for Chelsie, people seemingly thought that she was taking Patrick's side on the matter, including Chelsie. Once again, in since-deleted tweets, the self-proclaimed traptorial creator said, "Am I hurt by her response? Absolutely. Am I surprised? NO."
In another tweet, Chelsie said, "Her palette needed promotion, period. I didn't receive it in PR, or any of her collabs for that matter, so I understand she wanted the friends she does have in the industry to really go in for her. And they did, at my expense."
Then, hours after the debacle started, Jackie deleted her Twitter. 
On her Instagram, Jackie explained that she feels like she is the "verbal punching bag of the beauty community," especially as a black woman. "I'm not the security watch dog of social media and black women already carry enough weight 24/7."
Paras Griffin/Getty Images for ESSENCE
"stop asking me to comment on stuff that does not directly involve me especially if you do not follow me. From now on I speak when eye (sic) feel like it. Do not drag me into other youtubers mess no more. Don't @ me. Don't look for me. Just go back to ignoring me and my content like a lot of yall do for the rest of the year until you want me to drag someone for you. don't take me talking about "waiting for auntie to speak." You speak. Because yall really swear I want to be the voice of reason for everything but I really be trying to mind my business and yet here ppl come harassing me to comment on everything," she passionately stated. "And then I'm tired of being cussed out, belittled and disrespected after sticking my neck out for people who don't give a damn about me. If you do not actively support my content or follow me don't come looking for me when you want input. Leave me alone."
Ultimately, Chelsie was given credit on both Patrick and Manny's videos and received apologies as well. But the damage was done, as Chelsie acknowledged in her latest tweets, where she expressed some remorse over the drama. 
But, then again, Chelsie wasn't going to let Jackie off that easy. She claimed that Patrick didn't actually use the palette in a "creative way" as Jackie said and he knew what he was doing when he neglected to mention her in his traptorial video. "He did a traptorial and decided not to tag me because I'm black balled and unliked in the industry. It's just that simple," she said.
The drama didn't end there though, because when it became clear that Jackie was upset by the situation, Chelsie tried to say that she doesn't have beef with Jackie. She shared, "I really hope she reactivates her account because I hate feeling like this caused her any harm. It's not necessary at all, please don't send her anymore hate y'all. she really is the beacon of the black beauty community and I want her to continue to be that person for us."
She then vowed to no longer speak on the matter.
Meanwhile, people are rallying around Jackie in order to get her back on Twitter, where she rightly belongs. One supporter tweeted, "Uhm excuse me, but where did my meme lovin aunty @jackieaina go?! WHAT AM I GUNNA DO NOW."