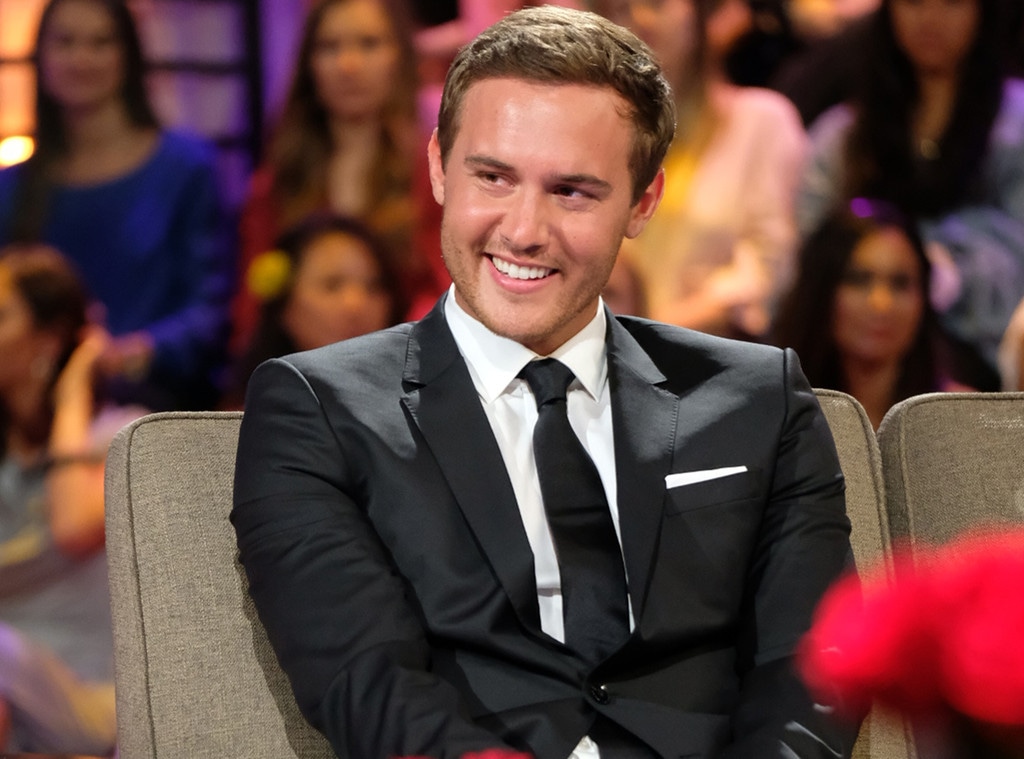 ABC
Prepare for a full season of jokes about planes and windmills. 
Peter Weber will be the next star of The Bachelor, as announced on tonight's finale of Bachelor in Paradise. Peter came in third place during Hannah Brown's season of The Bachelorette, and he made quite the splash after Hannah revealed they had sex in a windmill four times during their fantasy suite date. 
Peter is a 27-year-old pilot who lives at home with his parents about five minutes from Bachelor mansion, as he and Chris Harrison discussed on stage at the BIP reunion. 
"It's still hitting me right now, and I feel so grateful right now just to have this opportunity in front of me," Weber shared onstage. "I feel, like, emotional, right now. This is crazy. This is life-changing. I have truly, you know, my entire life looked forward to finding, you know, my girl, and that person that I cannot wait to spend the rest of my life with."
When asked if he's feeling nervous about filling the coveted role, Peter had this to say: "There's gonna be ups and downs. I know that's coming. And, you know, I'm not gonna be perfect... I'm gonna follow my heart. And as cliché as that sounds, I trust this, you know?" 
Earlier today, ABC revealed the ladies who were picked to compete for Peter's love and attention. 
And if any of those lucky women are reading this right now, their potential husband has a few words of wisdom to impart. 
"Show me that vulnerable, raw side from the beginning," Peter remarked. "If you're feeling with me, if you're starting to fall, tell me. If you're pissed at me, I did something wrong, tell me. Don't hold back. Wear that heart on your sleeve, and I promise you if you do that, I will give it right back 100 percent."
Watch:
Chris Harrison Explains How They Pick "The Bachelor" & "Bachelorette"
This was Peter's official bio when he was announced as a part of Hannah's cast: 
In this pilot's family, the apple doesn't fall far from the tree. Peter's parents met while his dad was a pilot and his mom was a flight attendant. When Peter is not flying the friendly skies, he enjoys snowboarding, watching football and line dancing. Peter's life motto is "you should live this life always expecting something great is about to happen to you." Could meeting Hannah be that next great thing?
- Peter's grandma's name is Rose.
- He once took a girl on a sunset flight to Santa Barbara for dinner.
- Even though he is a man of the world, Peter still lives at home.
The Bachelor will begin filming soon, and will premiere in January 2020 on ABC.