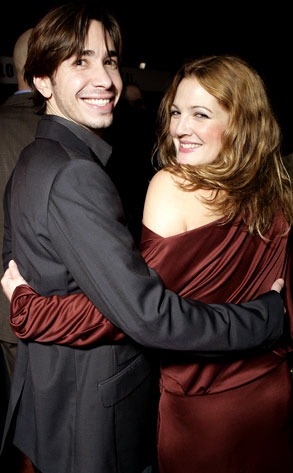 Todd Williamson/WireImage.com
Drew Barrymore and Justin Long are back together—at least for a movie!
A source tells me that Ms. Barrymore has just signed on to star opposite—yup!—her former boyfriend in the romantic comedy Going the Distance.
New Line announced earlier this month that Long will star in the flick about a man and woman in a long-distance relationship.
American Teen filmmaker Nanette Burstein will direct. Adam Shankman and Jennifer Gibgot are producing.
As we all know, Barrymore and Long were once real-life girlfriend and boyfriend but broke up in July after dating for nearly a year. They costarred in the Barrymore-produced ensemble flick He's Just Not That Into You.
Most recently, the two have raised some eyebrows and curiosity about their romantic status. They were spotted this weekend at the Farmers Market in Hollywood.
So is it all work and no play for the adorable little twosome? It's still unclear, because reps decline to comment on their status.
Barrymore will next be seen opposite Jessica Lange in director Michael Sucsy's Grey Gardens, premiering April 18 on HBO. Long, meanwhile, stars opposite Kristen Bell and Meg Ryan in Serious Moonlight, also out next month.