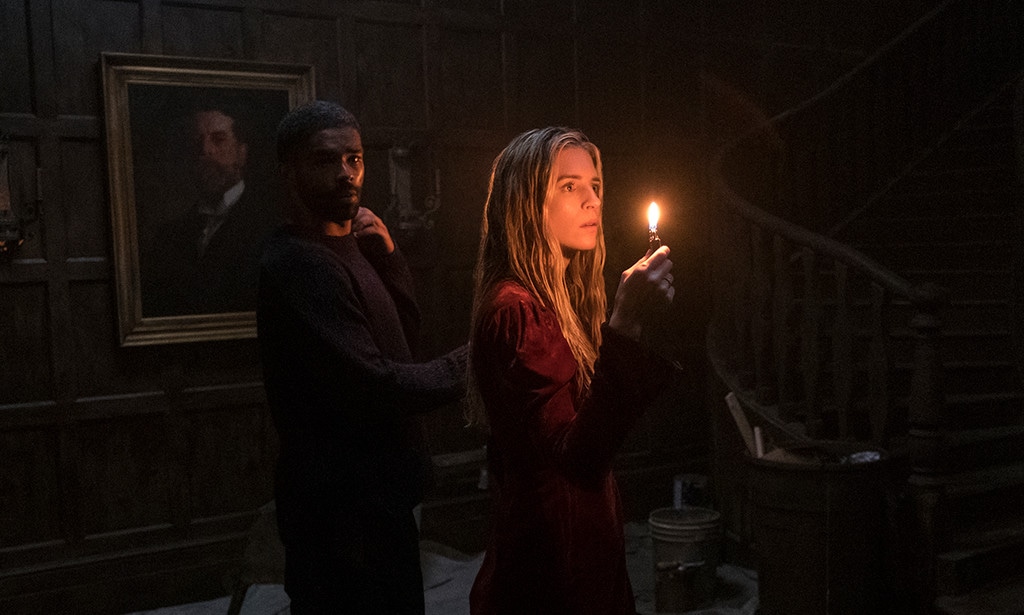 Netflix
The OA was canceled after two seasons, but the trippy show's dedicated fans had some other ideas. The series created by Brit Marling and Zal Batmanglij dropped its first season mysteriously in 2016 and returned for a second season in 2019. Season two ended on a cliffhanger. Following the announcement that it was ending the series, Netflix's Cindy Holland praised the show and its creators.
"We are incredibly proud of the 16 mesmerizing chapters of The OA, and are grateful to Brit and Zal for sharing their audacious vision and for realizing it through their incredible artistry," Holland, vice president of original content at Netflix, said in a statement to E! News. "We look forward to working with them again in the future, in this and perhaps many other dimensions."
But fans theorized the series wasn't really canceled. Petitions were launched, videos were made, artwork was created, hashtags were tweeted. The OA fans weren't going quietly into the good night. Marling, who also starred in the series, took to social media to thank fans.
"We're humbled, to be honest, floored, by the outpouring of support for The OA," Marling wrote in a letter. The two said they watched the videos, read the essays and seen the fan artwork.
"Your words and images move us deeply. Not because the show must continue, but because for some people its unexpected cancelation begs larger questions about the role of storytelling and its fate inside late capitalism's push toward consolidation and economics of scale," Marling said.
In her post, Marling said fans have taken on writing the story of The OA, of the hero to save the masses.
"Many of you have expressed your gratitude for this story and for Zal and I and everyone who worked on The OA. But it is all of us who are grateful to you. You've broken the mold of storytelling. You're building something far more beautiful than we did because it's in real time in real life with real people. It's rhizomatic—constantly redefining the collective aim as it grows. It's elliptical—it has no beginning and no real end. And it certainly has no single hero. The show doesn't need to continue for this feeling to," she said.
"The other day Zal and I pulled over to offer a bottle of water and food to a young woman who has been protesting the cancelation of the show on a street corning in Hollywood. As we were leaving she said 'you know, what I'm really protesting is late capitalism.' And then she said something that I haven't been able to forget since: 'Algorithms aren't as smart as we are. They cannot account for love,'" Marling wrote. "Her words. Not mine. And the story keeps going inside them."