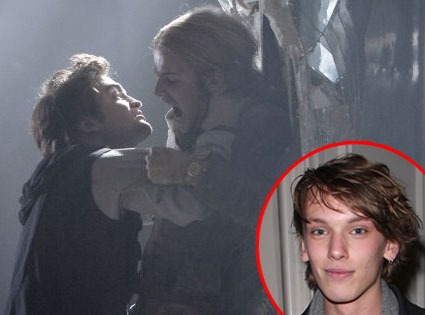 Summit Entertainment, Jon Furniss/Getty Images
New Moon is stocking up on new blood.
Last week we told you that Kristen Stewart is getting some gorgeous competition in Noot Seear, but now Robert Pattinson had better watch out for Jamie Campbell Bower.
Pattz's fellow Brit, who also played a young lover (and singer) in Sweeney Todd with Johnny Depp, has been cast as Volturi leader Caius in the Twilight sequel.
"Shooting has already begun, and I'm going over in June," Campbell Bower tells the BBC, admitting that being a part of the popular series is "very exciting…It's a great thing to be a part of, and it did very well last year."
He joins Seear and Dakota Fanning as the members of the Italy-based group of vampires, the casting of which has been slowly announced.
"I do know who else will be in it—but I can't tell you, unfortunately. But go online and have a look at the rumors," he says, adding, "They're all false. You're putting me in a terrible situation."
The rising star admittedly questions whether he'll have the same effect on the ladies as a certain costar. "I doubt I'll get the same sort of adulation as Robert—but it's always nice when people recognize you for your work."