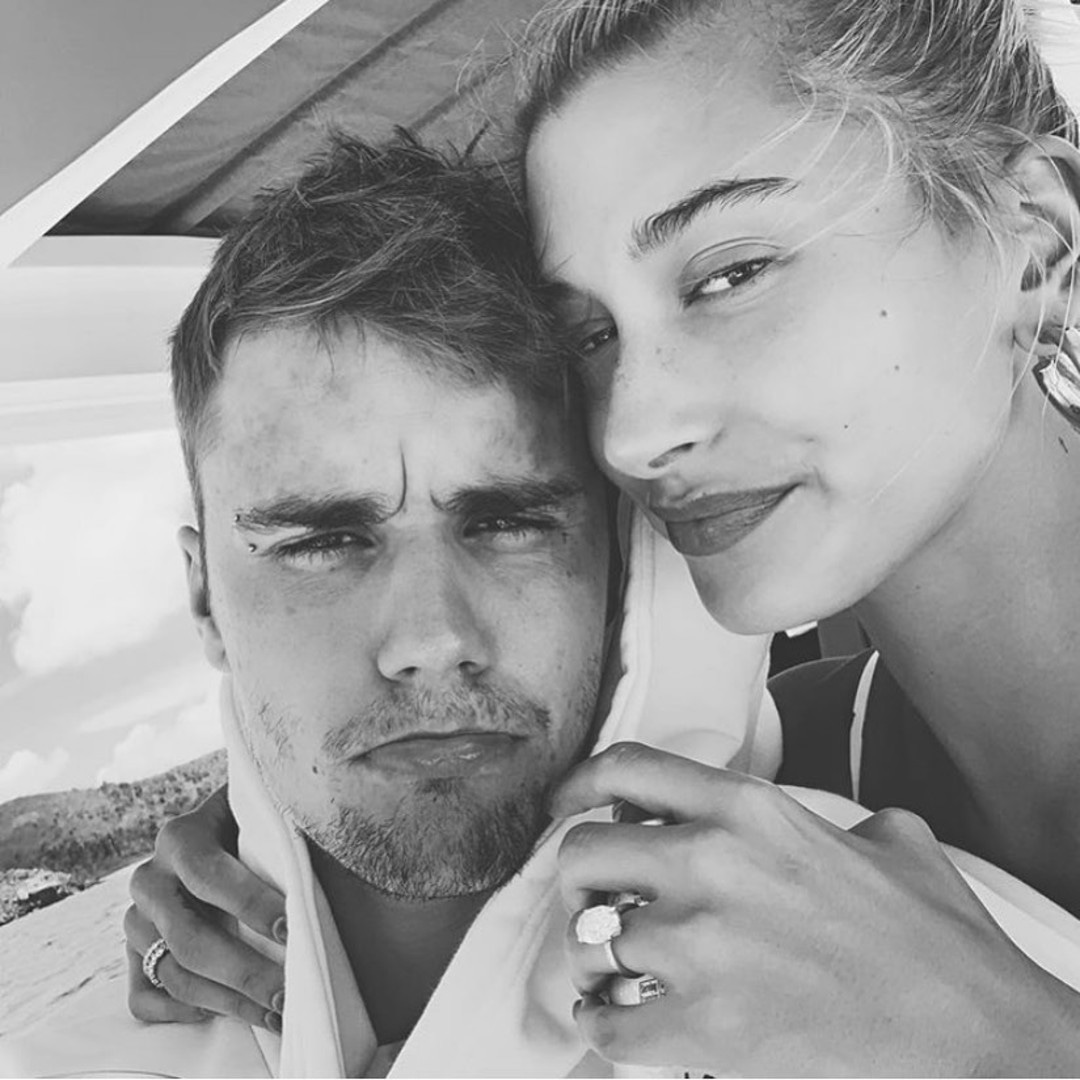 Instagram/Justin Bieber
Do you hear those wedding bells ringing?
After months of planning, Hailey and Justin Bieber chose the perfect location to say "I Do" for the second time. A source told E! News the A-list pair intended to get married in front of their friends and family at the Montage Hotel's Palmetto Bluff location. "They love the Montage brand and visited the property and fell in love with Palmetto Bluff and the area," the source shared.
Even though a source said "they changed their minds so many times," it seemed like there was no going back—especially because they'd sent out the save the dates, according to TMZ.
So with time ticking away, the newlyweds "nailed down" South Carolina. Although, in the early stages of planning, the singer and the model considered exchanging vows in Southern California, since they have essentially made their Los Angeles residence their love nest. 
With the biggest and most important wedding details squared away, Hailey and Justin were excited about the big day.
"The countdown is on and they are really looking forward to it," the insider revealed.
But could Hurricane Dorian cause a change of plans?
"Justin an Hailey are devastated about the hurricane and have decided that, if it destroys their wedding venue, they are delaying the wedding to a later date," an insider now tells E! News. "They are also looking into having a ceremony in California as a last-minute alternative. They really want to have the ceremony at their favorite hotel in South Carolina, but are really in limbo with any decision-making until they figure out the storm situation."
The source says the bride and groom want the wedding to take place outside next to the water.
"It will be partially tented, but they want to get married out in nature," the insider continues. "Decor is going to be very chic and neutral. Hailey wants all white and champagne-colored decor with beautiful green foliage. It's going to be classy."
As for the guests, its looks like the stars plan to invite a few of their celebrity pals.
"Kourtney [Kardashian] and Kendall [Jenner] are planning on attending the wedding, and they have invited several key members of their church," the source added. "Guests will be family and close friends/close church friends only. It's going to be very intimate. They don't want a huge to-do and want it to be very religion-focused and spiritual."
And what about the music? Well, it sounds like the Biebers have a performer lined up for their special day.
Daniel Caesar, the "Love Again" singer, has been tapped to perform at the wedding. Daniel, née Ashton D. Simmonds, is a 24-year-old singer-songwriter. He was born in Ontario, Canada, just like J.Biebs! So, the duo has a hometown connection.
Watch:
Justin Bieber's Cheeky Comment About Hailey's Body on Kendall's Pic
Wedding planning was initially put on hold in January, after a source told E! News, "They bought a house and are trying to enjoy being newlyweds without the pressure of planning a big wedding. They want to do it at some point, but it's not the focus right now. They might surprise everyone and do something last minute, but at this point they aren't thinking too much about it. Justin is excited about music and creating again and that's great news for everyone around him."
Plus, Hailey has been in hot demand at work, with numerous shoots for brands like Roxy, Bulgari and Alexander Wang recently taking place. And in July they took some time off to get away from the city and celebrate the anniversary of their engagement in a more intimate setting. 
But now they are more than ready for their big walk down the aisle, and we don't know who is more excited. Us or them?
(This story was originally published Thursday, Aug. 22 at 4:36 p.m. PST).