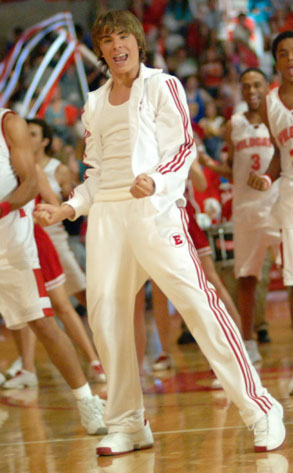 Disney Channel/Fred Hayes
See ya later, musicals.
That's Zac Efron's message to the world of song and dance.
Not only are there no more High School Musicals in his future, but he made international headlines last week when he pulled out of the Footloose remake.
"It doesn't mean no more musicals forever, but right now I had so much fun doing 17 Again that I think that's the direction I wanna head in," Efron told me at the Nickelodeon Kids' Choice Awards.
And it certainly sounds like he's taking another step in that direction with The Death & Life of Charlie St. Cloud...