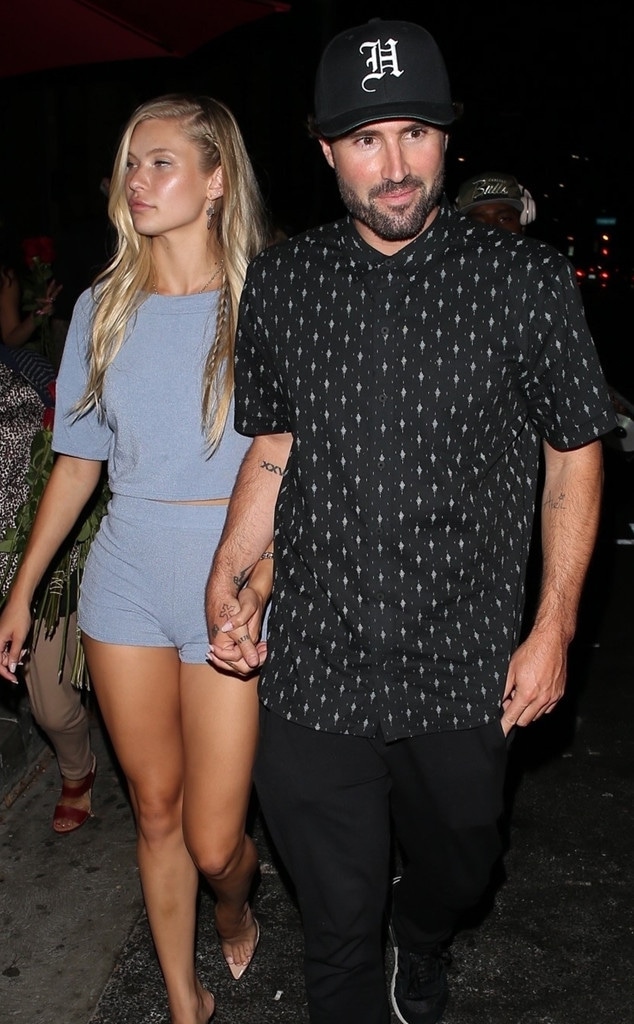 42 / BACKGRID
It's a new year and new beginning for Brody Jenner.
As The Hills: New Beginnings star celebrated his 36th birthday on Wednesday, there was a special someone who made the day extra memorable.
Oh yes, we're talking about Josie Canseco.
The festivities kicked off in Malibu where the pair enjoyed lunch at Nobu. "Brody had his arm around Josie. They had a quick sushi lunch and then took a walk on the beach with the dog," an eyewitness shared. "They stopped to hug and swayed back and forth. They embraced for a long time and didn't want to let go."
"They were both all smiles and happy to be together," our eyewitness added.
Later in the evening, the pair headed out to TAO Los Angeles for an intimate dinner with family and friends. The group including Brandon Jenner, Linda Thompson and Josie's mom Jessica Canseco took over a private sky box to enjoy a meal and dessert.
"Things appear to be serious between Brody and Josie," a separate source shared with us. "As they exited dinner at TAO, Brody told photographers he's not exactly single when asked how he's enjoying the single life."
But wait, there's more!
After enjoying dinner, there was a birthday party at Warwick with a bigger group of friends. Brody and Josie arrived around 11:30 p.m. before dancing the night away.
"They were all over each other and never far apart. Brody had a table and he and Josie were side by side most of the night," an eyewitness shared. "Josie was very into it and very into Brody. She was showering him with affection and kisses and always making sure he felt special on his birthday."
Brody and Josie's relationship comes after the DJ and MTV reality star split from Kaitlynn Carter. Despite the public break up, the pair remains on good terms with Kaitlynn sending her ex a birthday gift earlier in the day.
As seen on social media, Kaitlyn and close friend Miley Cyrus gifted the birthday boy multiple cannabis products and a weed bouquet from Lowell Farms.
"I just want to thank each and every one of my Instagram followers," Brody shared on Instagram. "I appreciate your love and support and birthday wishes. It means the world to me. Your support has been everything. Cheers to 36."