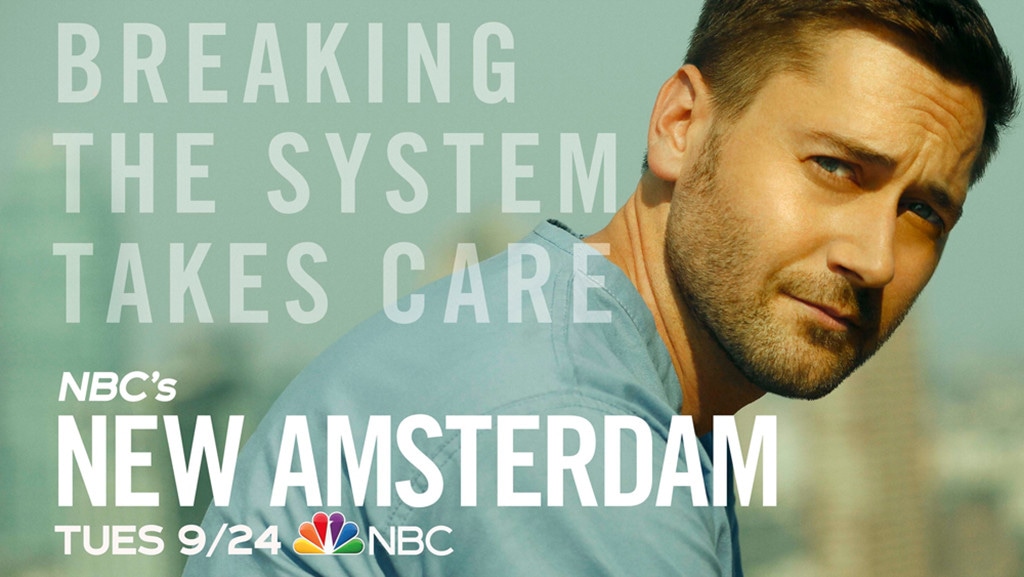 NBC
New Amsterdam's mission of healing continues.
E! News has your exclusive first look at the season two key art for NBC's medical drama starring Ryan Eggold.
Season one ended with the good doctors of New Amsterdam in a dangerous situation after an ambulance crash left Dr. Max Goodwin (Eggold), Dr. Lauren Bloom (Janet Montgomery), Dr. Helen Sharpe (Freema Agyeman), Georgia (Lisa O'Hare) and Luna on a cliffhanger. Viewers saw Max emerge, with Luna, and Georgia was cleared, leaving Lauren and Helen in question. The episode ended with someone being covered up. Not everybody survived.
The new season debuts on Tuesday, Sept. 24 after This Is Us.
Created by David Schulner, the series is based on Twelve Patients: Life and Death at Bellevue Hospital by Eric Manheimer. The cast also includes Jocko Sims, Tyler Labine and Anupam Kher.
With DVR playback factored in, the series pulled in around 10 million viewers and a 1.9 rating in with the May 2019 finale. And so, the medical drama genre endures.
"I think that medical dramas often work because it's a melting pot," Eggold told E! News. "You get a lot of different people from a lot of different places and they're all struggling with very real things and the stakes are often very high, life or death situations. And these hospitals, there's a great deal of humanity in them. The human spirit is so present because there's people trying to survive, it's people trying to help other people, there's hardship and there's humor. It's just a lot of life concentrated in one place."
See who survives on Tuesday, Sept. 24 at 10 p.m. on NBC.
(E! and NBC are both part of the NBCUniversal family.)