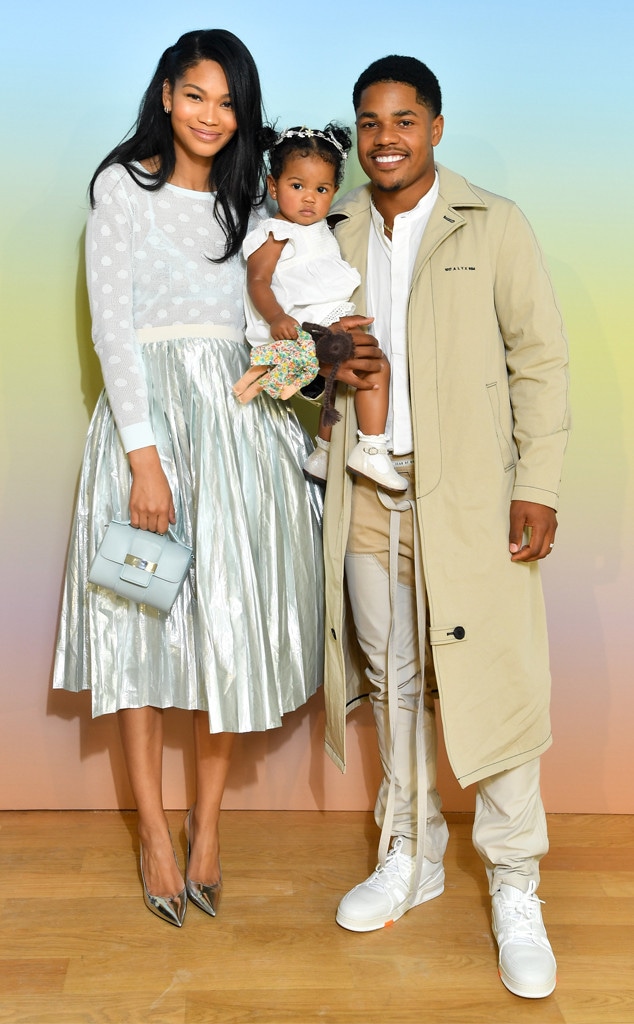 Stephane Cardinale - Corbis/Corbis via Getty Images
There's a baby on board for Chanel Iman and Sterling Shepard!
The 28-year-old supermodel is expecting her second child with the New York Giants football star. "Excited to announce we will be a family of four soon," the Dope actress shared on Instagram, alongside a family photo. In the cute pic, she also showed off her growing baby bump!
Moreover, the special and exciting news for the pair comes a little over a year after they welcomed their baby girl and first-born, Cali Clay Shepard. In fact, the two lovebirds recently celebrated their daughter's 1st birthday.
"Happy Birthday to our first born @caliclayshepard," Iman captioned her heartwarming Instagram post, alongside a photo of her family. "You are celebrated everyday."
Sharing another cute snap of her daughter, the supermodel wrote, "Thank you all for all the birthday wishes and everyone who came to celebrate with us." The couple made sure to go out with a bang and celebrated their baby girl's 1st birthday in style, too!
"It's Cali's world we're just living in it," the Dope actress quipped on Instagram, alongside an image of the extravagant décor, which featured white balloons that spelled out her daughter's name and a cute circus-like sign that read: "Welcome to Cali's Land."
The news of Chanel and Sterling's second baby also comes a year after the two tied the knot. They got married in March 2018 in front of close friends and family members at the Beverly Hills Hotel in Los Angeles, Calif.
Two months after they said their "I Do's," the lovebirds announced their pregnancy. "Our focus has always been on love and family and we look forward to instilling these qualities in our little one," Chanel and Sterling exclusively told E! News at the time. "We are truly blessed!"
Additionally, taking to social media the model showed off her growing baby bump and captioned her photo, "Daddy and Mommy can't wait to meet you. As I approach motherhood I want to wish a Happy Mother's Day to all mothers and mommies to be."
Watch:
Chanel Iman Opens Up on Her Pregnancy at 2018 CFDA Awards
Now, the pair is ready for baby no. 2! Congrats to the couple on this exciting news.