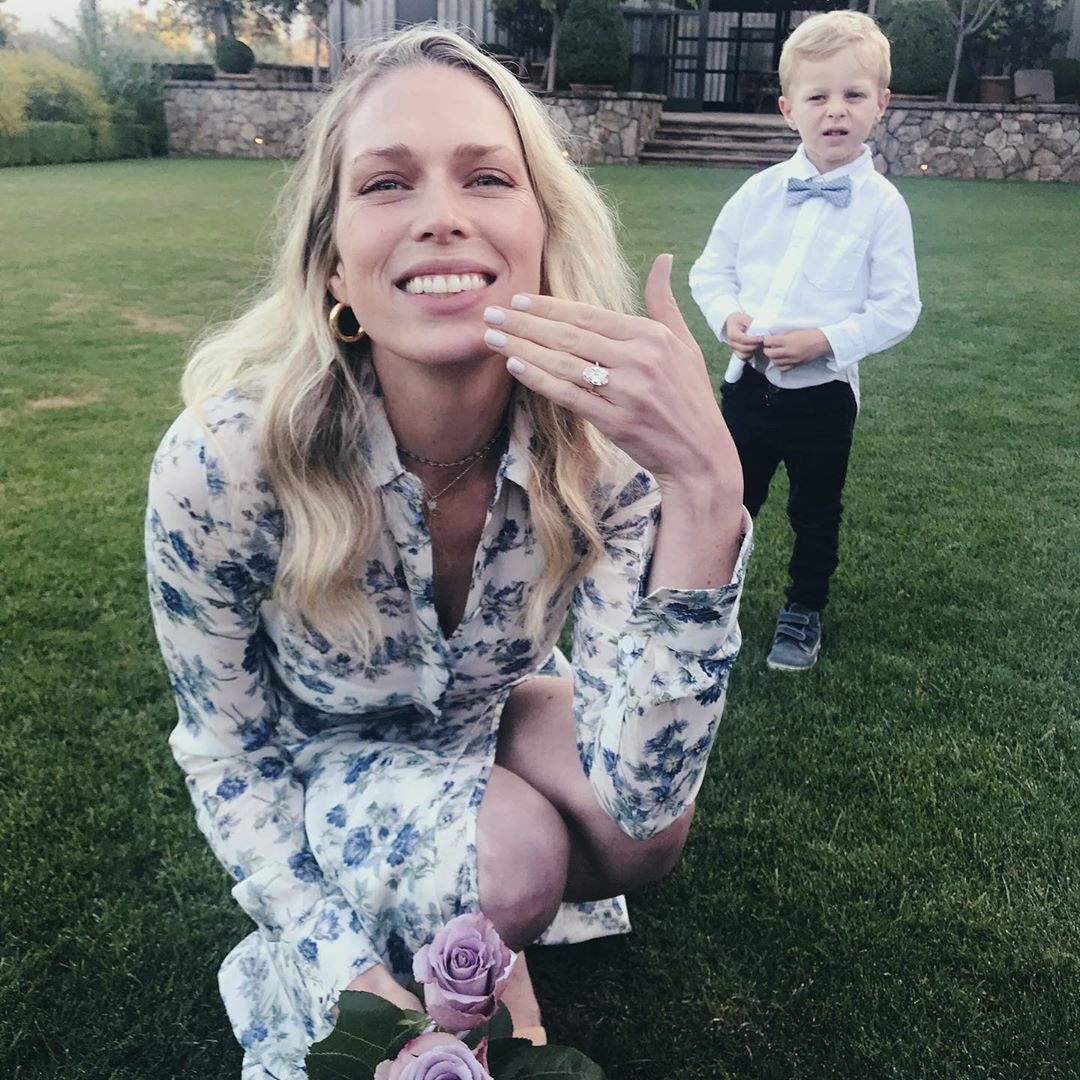 Instagram
Congratulations to Erin Foster!
The TV personality and daughter of David Foster is engaged to beau Simon Tikhman. Erin's sister, Sara Foster, shared the exciting news with her social media followers on Tuesday, posting a photo of Erin with her gorgeous diamond ring on.
"Ladies, i guess the moral of the story is stay crazy because apparently it gets you a ring," Sara joked.
In response to the engagement, which appears to have taken place at Napa Valley Reserve in St. Helena, Calif., many stars are sending their love to the couple.
"OMG CONGRATS!!!!!" Kim Kardashian commented on the engagement post, while Gwyneth Paltrow wrote, "Awwwwwww."
"Wow!! Congrats," Reese Witherspoon commented, adding a ring emoji.
Katharine McPhee, who recently tied the knot with Erin and Sara's father, posted heart face emojis on the Instagram photo.
Erin later posted her own engagement photo on her Instagram, writing, "How on earth did I pull this off."
It was just last month that Erin trolled her man on Instagram for not proposing. Alongside a beautiful photo of the couple, the former Barely Famous star hilariously wrote, "This man took me to Italy for two weeks and didn't propose."
Sounds like he got the message!