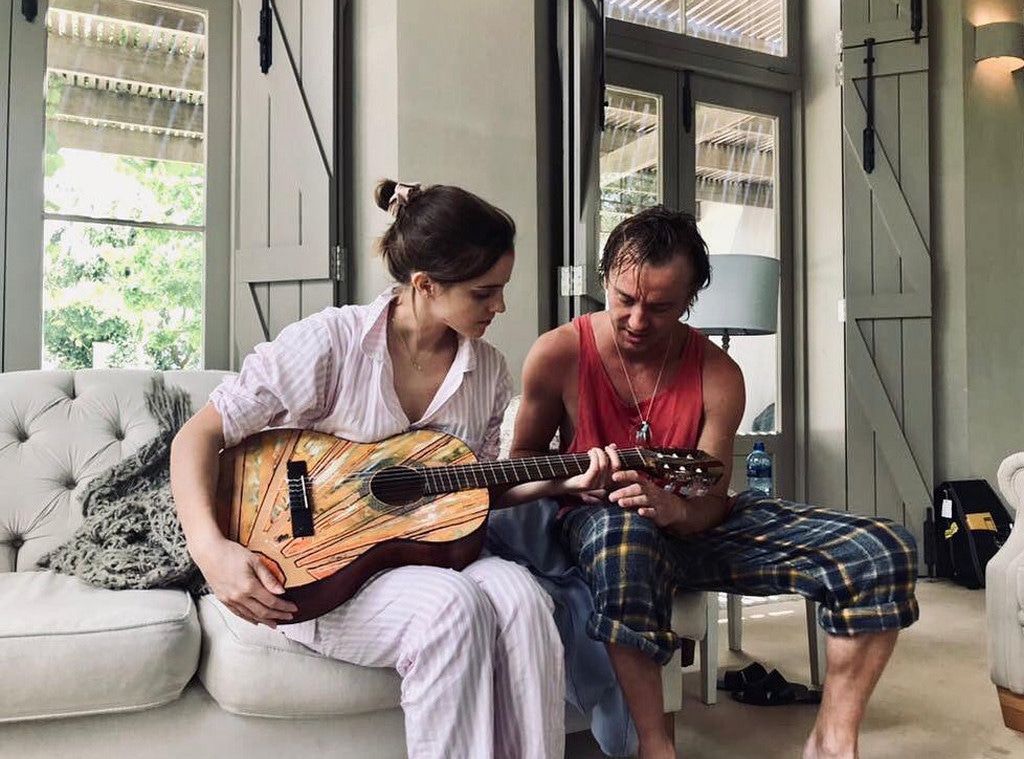 Instagram
Draco and Hermione are exchanging broomsticks for guitars!
On Monday morning, Tom Felton kicked off a brand-new week with an Instagram worth talking about. As it turns out, the Hollywood actor was able to reunite with Harry Potter co-star Emma Watson.
"Quick learner x," the 31-year-old wrote from South Africa as his close friend held onto a rad guitar.
While details about the trip and musical instrument remain limited, they say a picture is worth a thousand words. And boy does it apply to this situation.
"BRAD & GAGA, make room," one user shared in the comment section. Another fan added, "When do the tix come on sale?"
And a loyal follower even predicted what song they were performing on the couch. "Blessing the rains down in Africa," the user wrote while paying tribute to Toto's hit song "Africa."
While the picture appears completely innocent—they're even in cozy pajamas—it likely won't stop those romance rumors between the pair.
Back in February, Emma posted a picture of herself that was captured by Tom. "Friends capture you best," she captioned the shot.
And there's also that beach-side selfie in November 2018 that included a video of the pair riding on a long board together.
Ultimately, we're just happy that two co-stars have remained friends for so long. And while the Harry Potter days may be over, we still see plenty of magic with these Hollywood stars.   
Scroll down to look back at other past Harry Potter reunions before E!'s Harry Potter marathon, which starts tonight at 6 p.m.! You can also watch online here.
(Originally published Aug. 19, 2019 at 12:01 p.m.)